Use Check-in Screening Questionnaire and Flagging
When checking in participants, you can collect answers from participants or parents to a custom questionnaire, also you can flag a participant for a configurable observation period (the flag disappears from the check-in roster after the observation period).

Note: To enable above features, please contact Support team. 

If the check-in questionnaire is enabled, the system administrator can configure a questionnaire for a season:
Click Setup under desired season
Click Registration forms
Go to Questionnaire section, click Add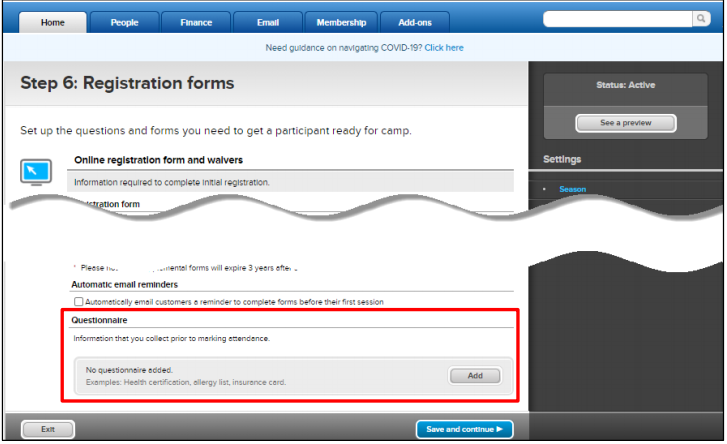 Configure Collect information from
Note: The questionnaire can be configured to appear only for participants in selected sessions by selecting the Participants in selected sessions radio button and then clicking the Edit link to select the required sessions
Set up Custom question, Subheader or Text block 
Note:
Up to 50 custom questions can be added to the questionnaire

The Do not auto-fill the question and Report label fields do NOT have any effect.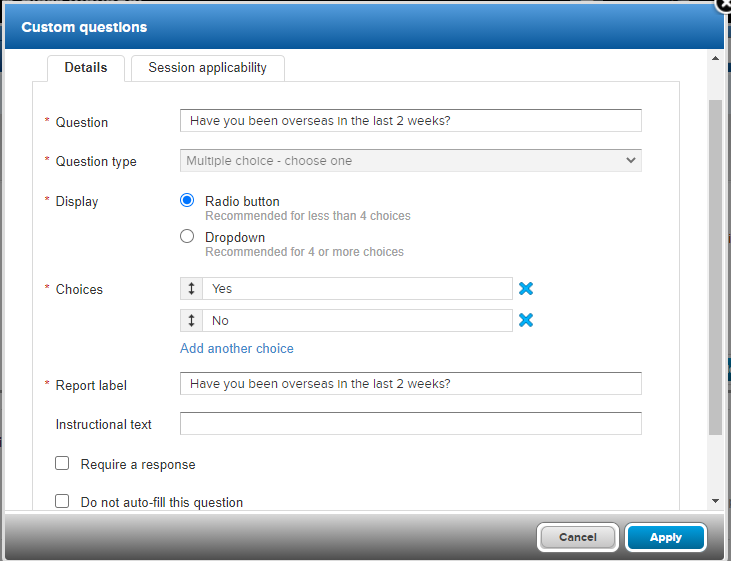 Only a single check-in Questionnaire can be created for a season. You can delete a questionnaire if it has not yet been answered by any participants. You can only deactivate a questionnaire if it has already been answered by a participant.
In Attendance Portal, system user can click Mark attendance (or Edit attendance) or ✓ icon opens the:
Questionnaire step (NOT displayed for Check-outs or when marking a future attendance).
Check-in step for entry of measurement/drop-off person/signature (if enabled).
Review step. If participant flagging is enabled, then the Flag icon is displayed, and check-in staff can tap it to flag the participant for the configured observation period.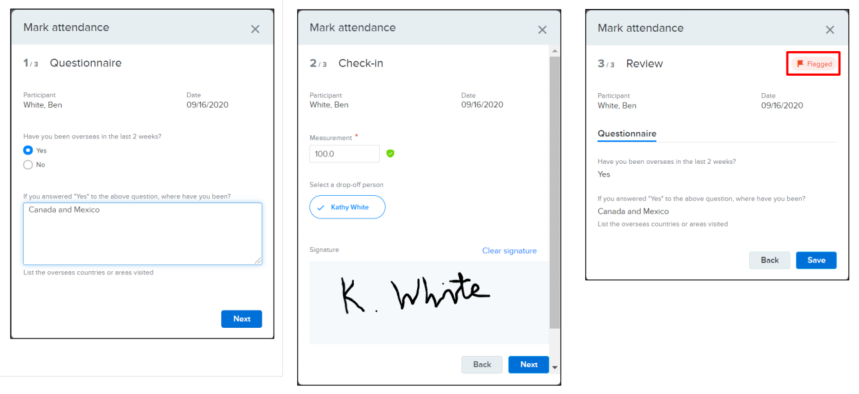 Note:
Flagged participants are flagged on current and subsequent Mark attendance pages until the observation period has passed
Participant flags are specific to each day in a season. Unflagging a participant on a specific day has NO effect on flags set on other days (these flags continue to be displayed until their observation periods have elapsed).
If check-in staff change participant statuses from Checked in to Absent or Unknown, then the participants':
Questionnaire answers are cleared
Flags are unflagged
Edit attendance links are reset to Mark attendance
Include questionnaire can be enabled in Season > Reports > Daily Attendance Report to view answers.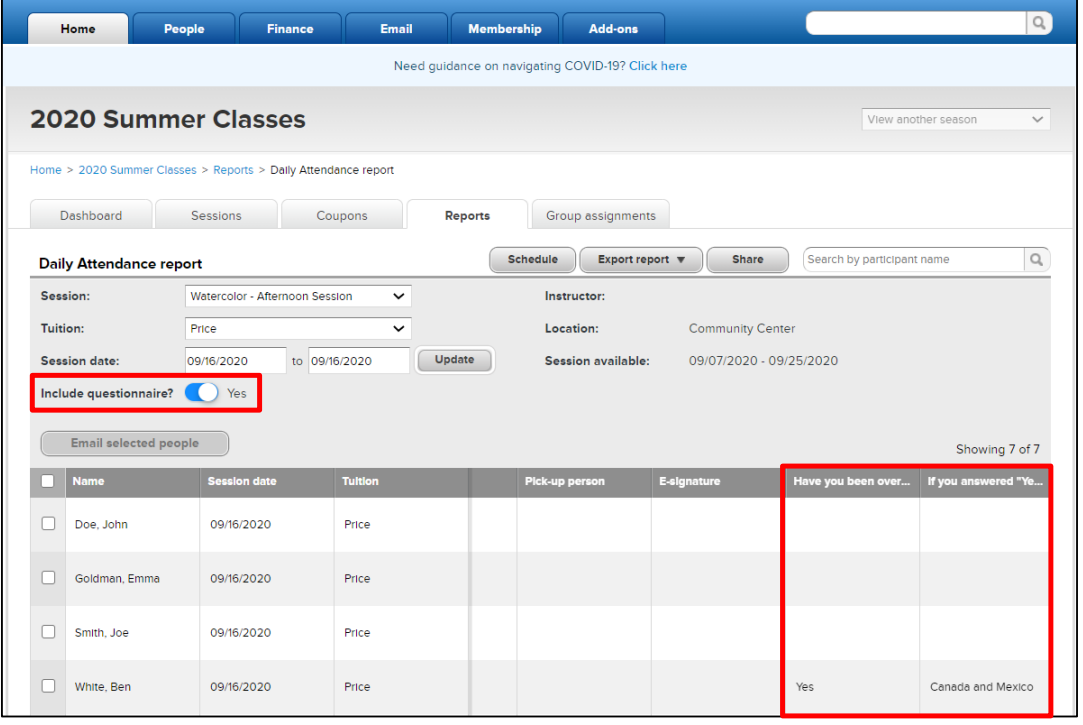 Was this article helpful? YES NO