Many event organizations have multiple events each year that are similar or identical. To save time for athlete services, marketing and operations executives, you can now easily create a custom registration report by copying the format of an existing custom registration report from another event.
Please check steps as below:
Click the event name which you would like to create a new custom report for

Click Reports tab
Scroll down to Custom Registration Reports section
Click blue Create button
Scroll down to Add and remove columns
In the Select an event dropdown list, choose a past event 
In the popping up Select a report dropdown list, choose your target report

(Optional) Add or remove the columns if necessary

Enter a report name

Create report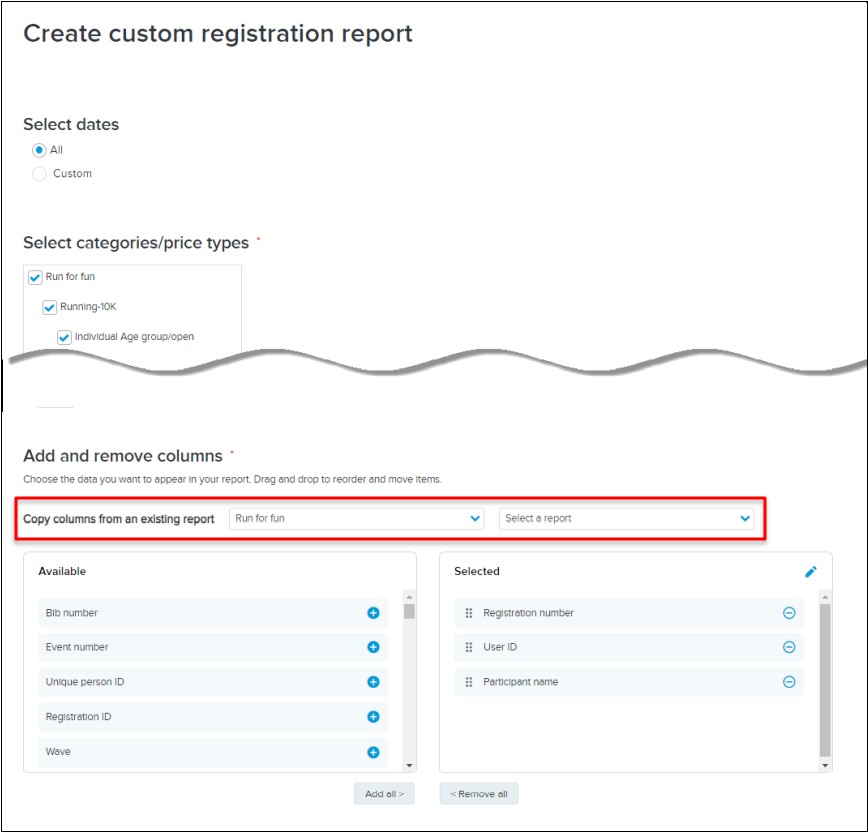 Note: Any column headers in the existing report which are not available in the new event will not be selectable in the new event's report.