Below are the following steps on how to register someone below 18. 
1. Select a
category
then click
CONTINUE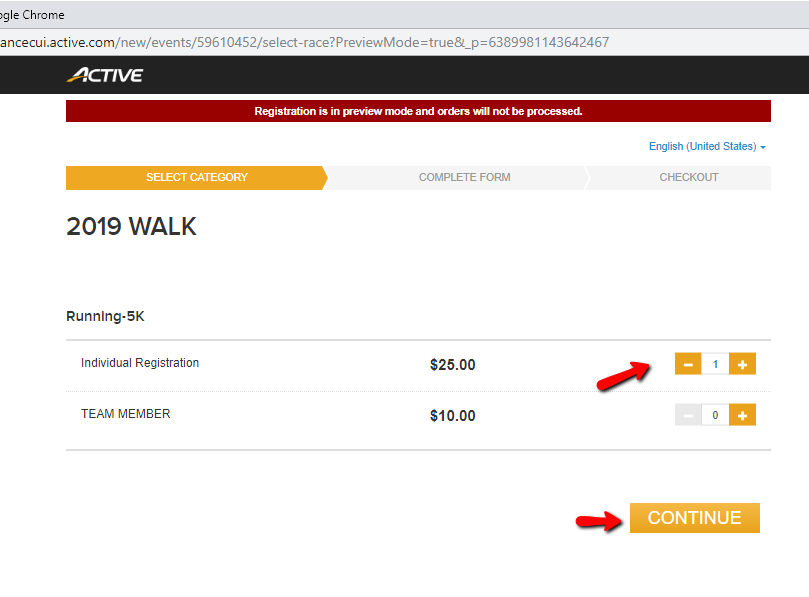 2. On the YOUR INFORMATION Field, kindly enter your information (keyer - the one making the registration) if the system has not captured your details yet then click
NEXT                Note: 
The system will tag it as COMPLETE once you have entered your details and supplied answers on the required fields
3. Select "
Someone below 18
" on the WHO IS THIS REGISTRATION FOR? field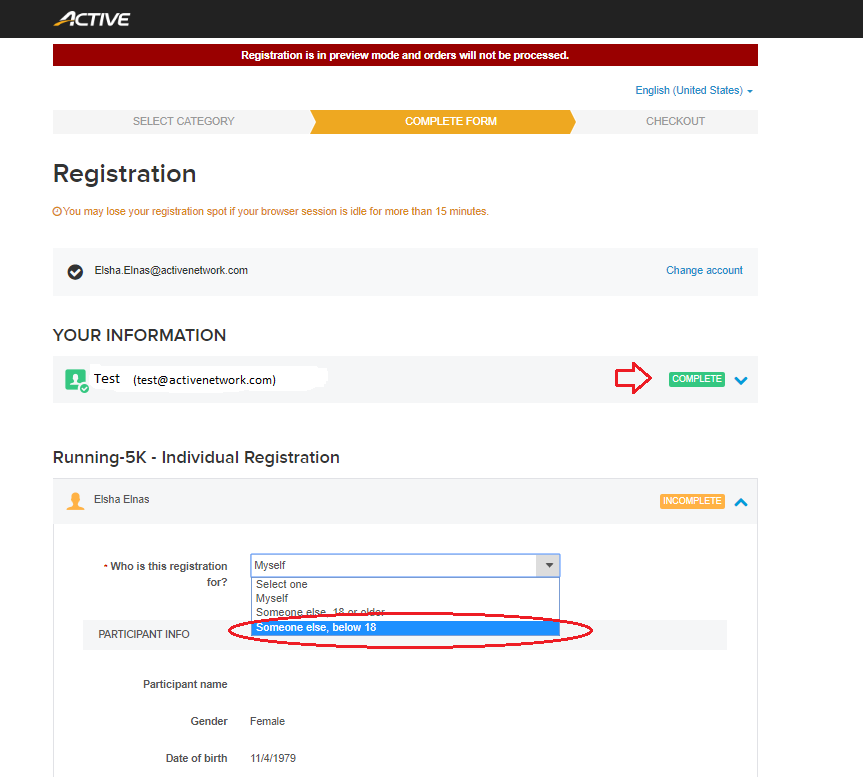 4. Put a check on the box beside the Relationship Field and supply participant's registration details
Note
: By default, a participant who is below 18 should be registered by a guardian who is 18 years old or over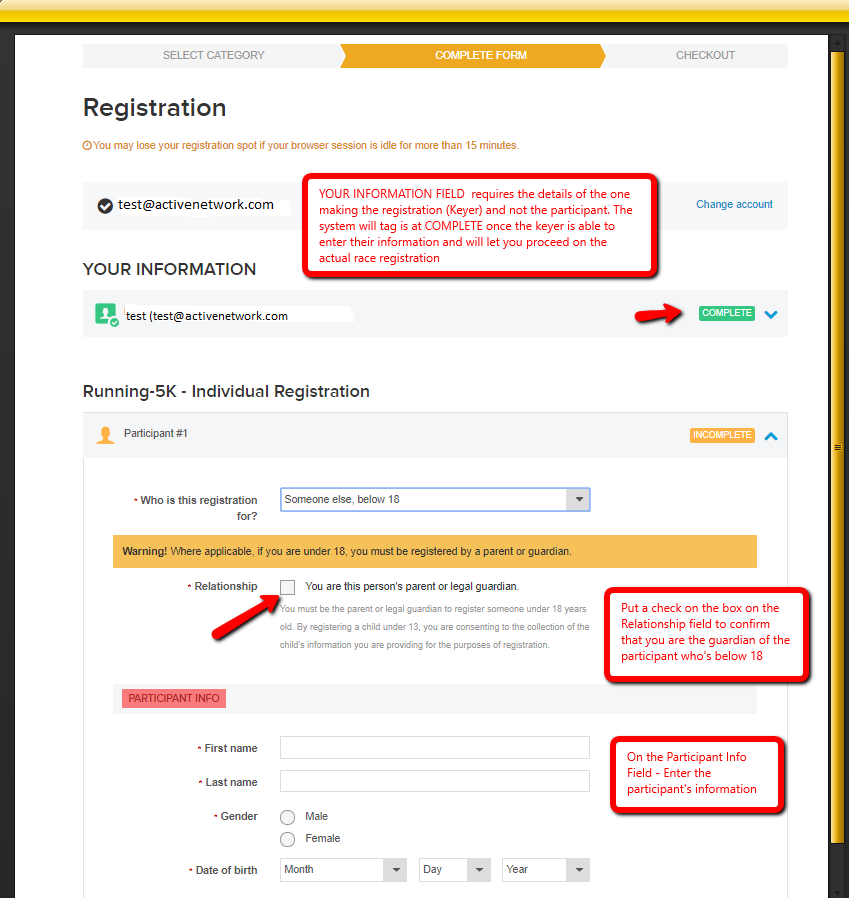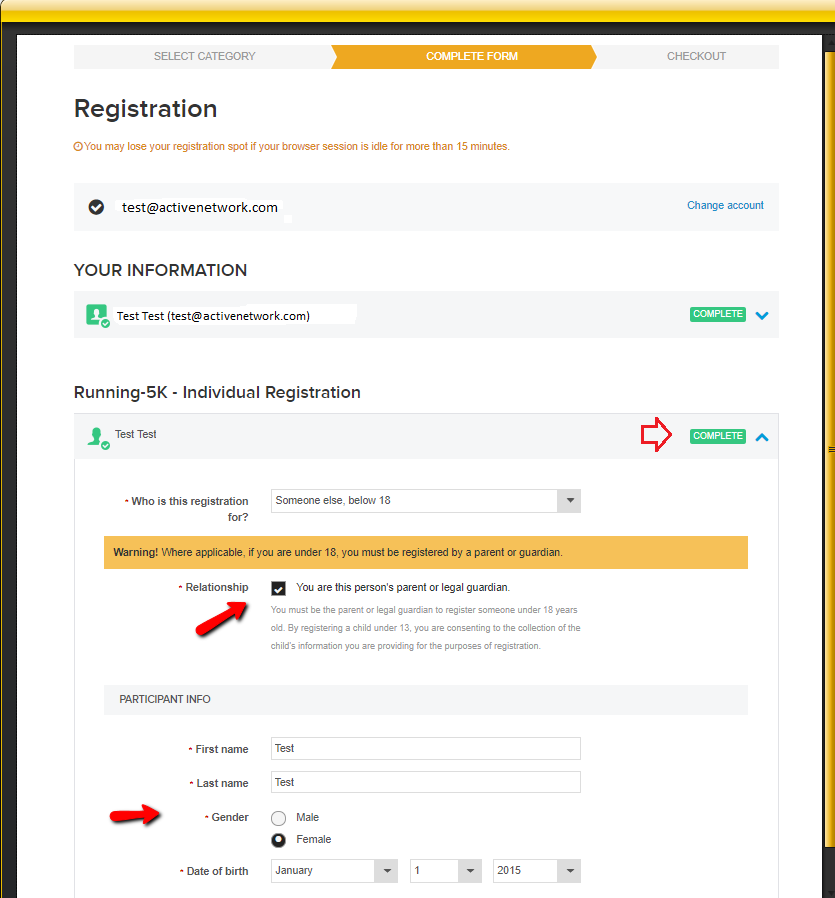 5. Complete the registration; select a t-shirt size, additional merchandise and sign the waiver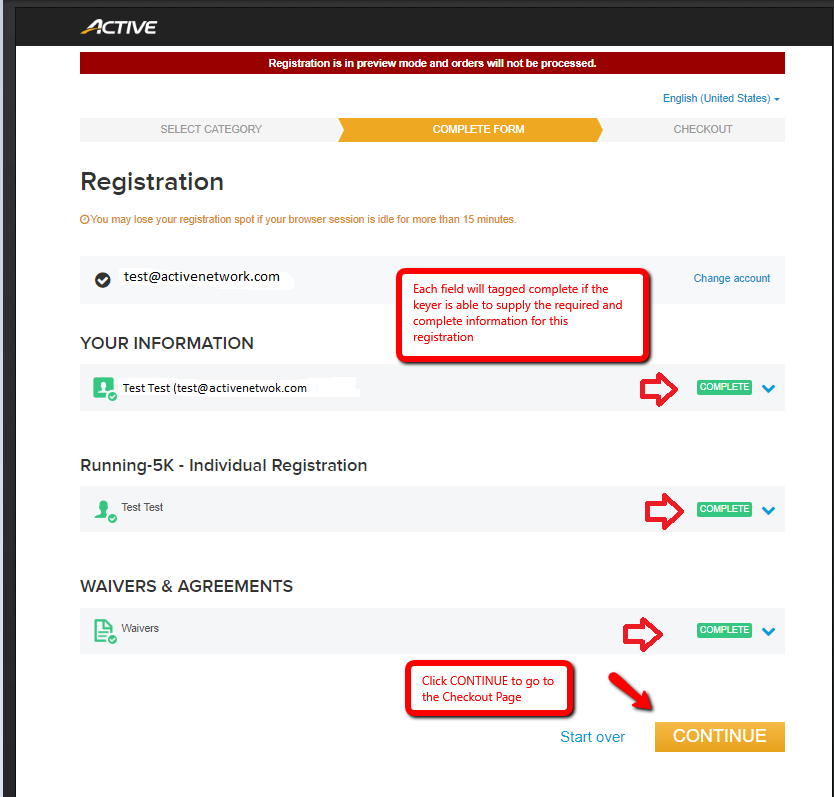 6. Click
NEXT
to proceed to the checkout page to process the payment and complete the registration