Setup JustGiving Fundraising and Donations
As of Sep 22nd, 2020,  CrowdRise fundraising and donations are no longer available in ActiveWorks Endurance, US, UK, Australian and Canadian organizations can now use JustGiving for fundraising. 

Below are the instructions of JustGiving Fundraising / Donation configuration in event setup.
Click desired event

Click Setup
Click Giving
Fundraising tab, you can configure fundraising via JustGiving: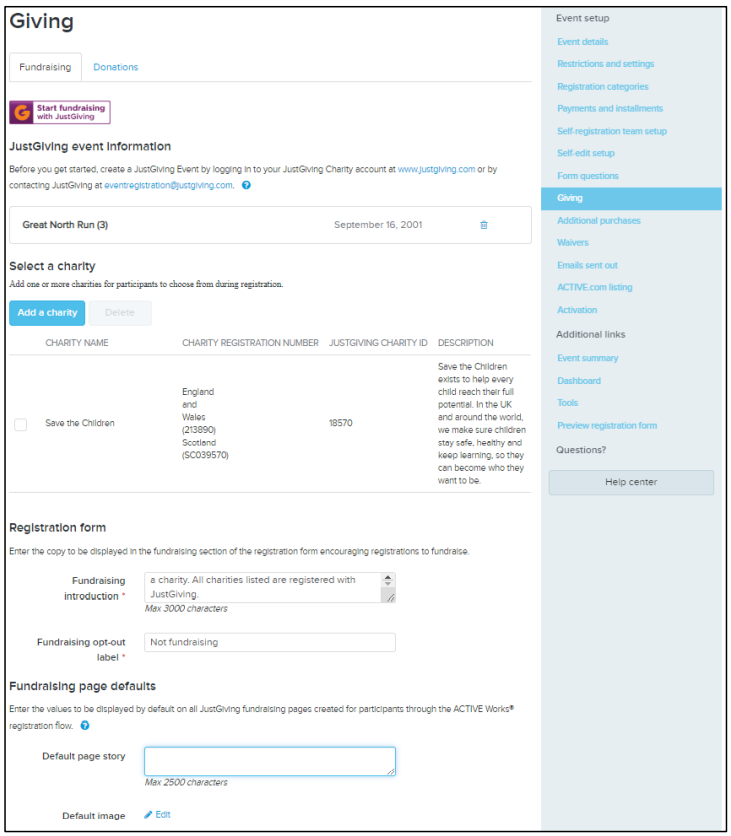 Donations tab (only for US-based events in US Dollars), you can configure donations via JustGiving: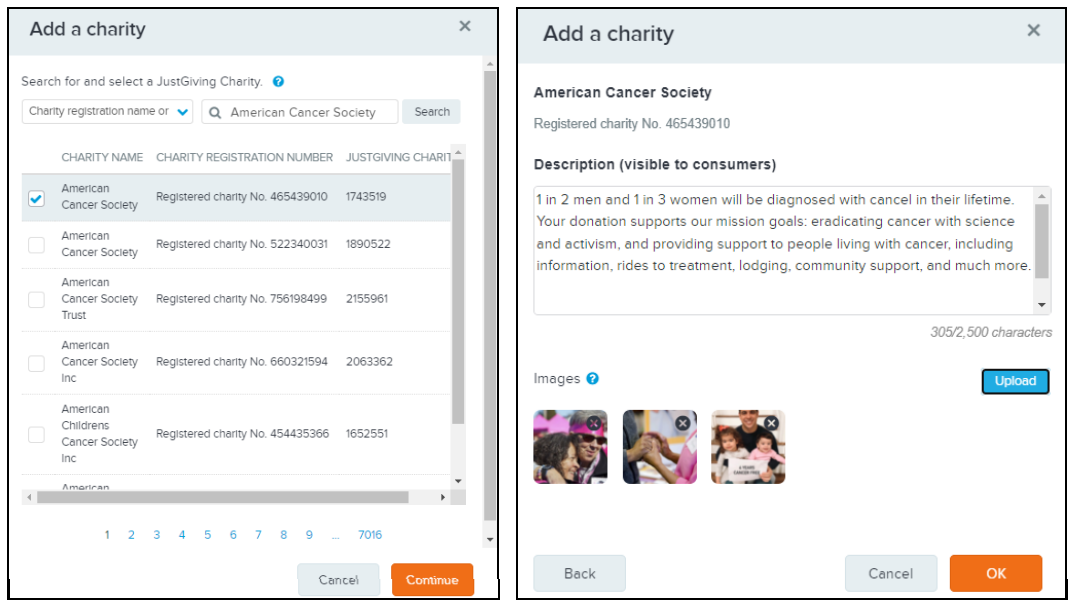 Click on Add charity button
​​​​​​​Add custom description for the charity and upload up to 6 images for each charity.

Note: At least 1 image is required.

Switch on Enable participants to make donations
Enter the minimum amount and Fast donation amount
(Optional) Check the box Donations are mandatory if you require each participant to make a donation. 
Click Save and continue
Note: If you create a new event by copying an existing event where fundraising and donations were provided by CrowdRise, then the new event will switch to using JustGiving as the fundraising and donations provider.
Note: We use JustGiving as our partner for KYC and AML to ensure we only collect donations for
registered charities. We will remit all donations to the chosen charities on your behalf on a bi-weekly
and monthly basis depending on the country. 
Note: When registering for an event, your customers can select to fundraise for or donate to one of the configured charities: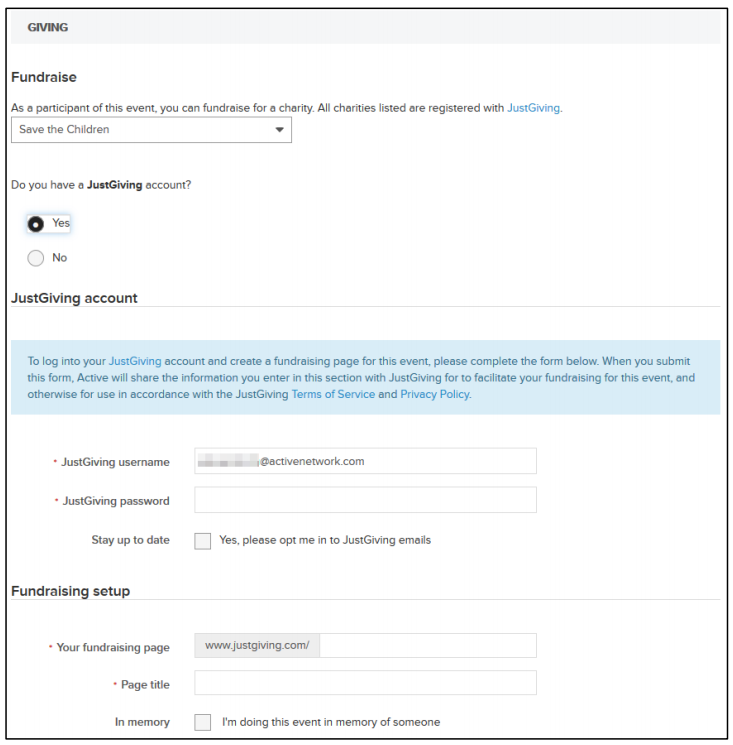 Was this article helpful? YES NO
Email
Us