To view the total amount paid in registration and processing fees, organizations can run ACTIVE Account Statement.

Below the summary are two tabs for Credit Card Activity and Registration Activity: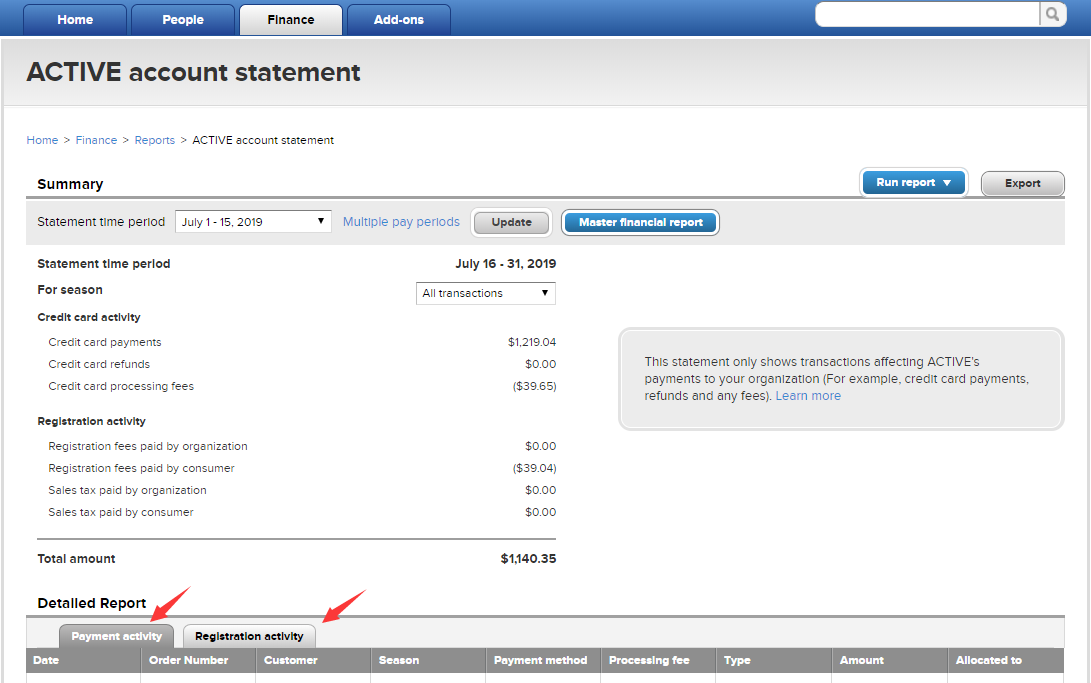 Credit Card Activity tab displays all processing fees paid for each transaction.
Registration Activity tab displays all registrations that were collected during the selected time period as well as registration fees paid for each registration.