Participants who register for your program must review and agree your electronic waiver(s) in order to complete their online registration.
Please Click Here to watch the video of walk you through the process of adding a waiver:
Select Setup under desired season
Select Registration Forms 
Locate Electronic waivers, click Add Electronic Waiver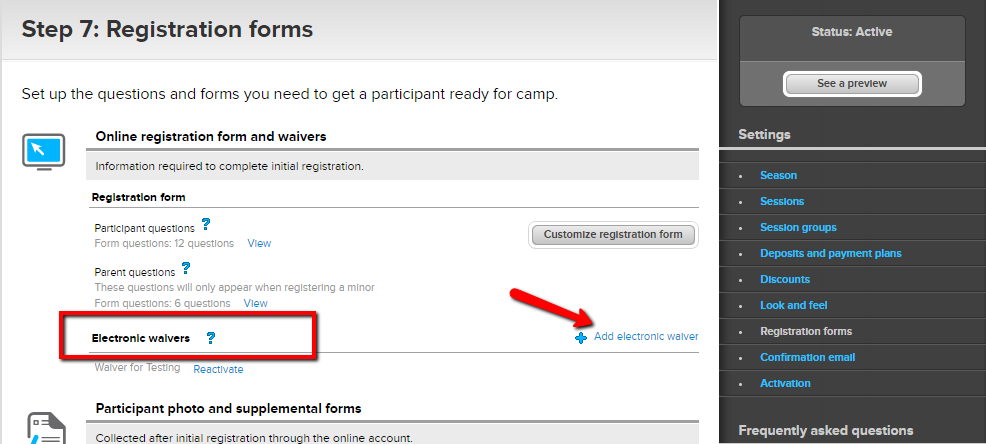 4. Enter Waiver name*
       5. In Text box, enter text for waiver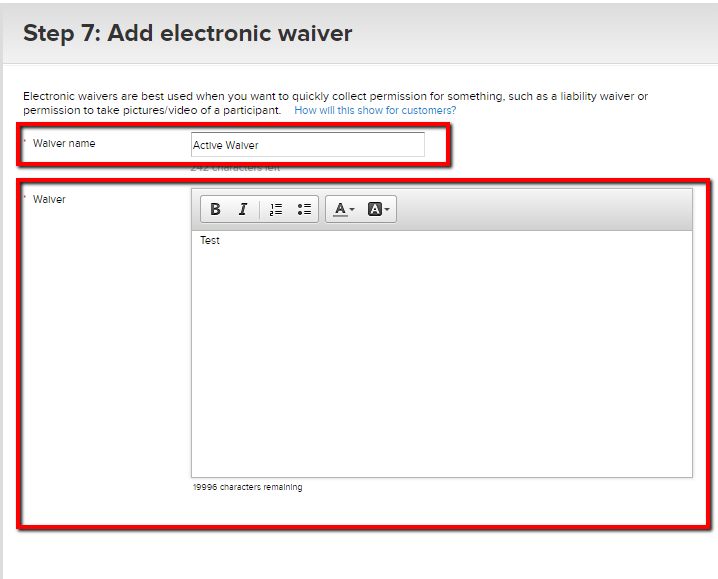 6. Save changes
 
Note: For more information regarding waivers, use this article: Waivers
Note: To preview a waiver, use this article:  Previewing a Waiver
Note: To Change the Electronic Waiver status. use this article: Change Electronic Waiver Status

To require consumers to read entire agreement/waiver contents during registration, please contact Support to enable the feature "Registrants must scroll through the whole waiver/agreement before they can agree with the waiver/agreement". Then consumers must click organization specific waivers and Active Agreement and Waiver links to open the popup, scroll through the whole agreement/waiver before they can agree.