Add Waiver
Select Setup under desired season
Select Registration Forms 
Locate Electronic waivers, click Add Electronic Waiver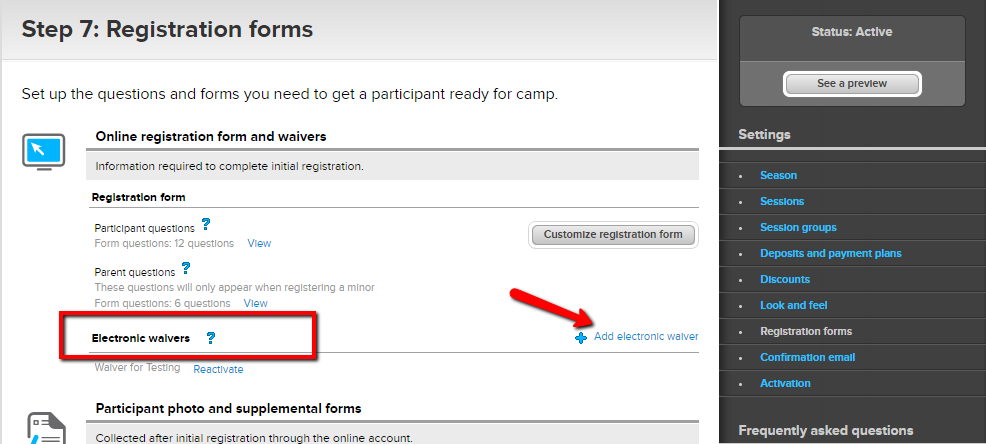 4. Enter Waiver name*
       5. In Text box, enter text for waiver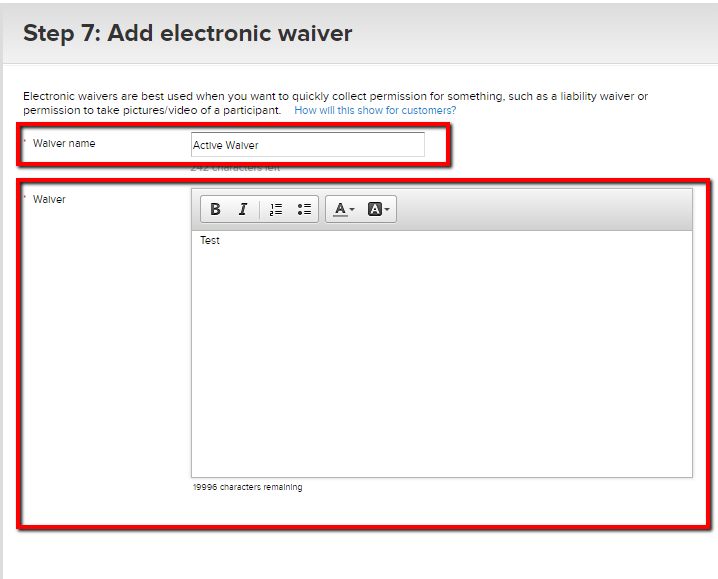 6. Save changes
 
Note: For more information regarding waivers, use this article: Waivers
Note: To preview a waiver, use this article:  Previewing a Waiver
Note: To Change the Electronic Waiver status. use this article: Change Electronic Waiver Status

To require consumers to read entire agreement/waiver contents during registration, please contact Support to enable the feature "Registrants must scroll through the whole waiver/agreement before they can agree with the waiver/agreement". Then consumers must click organization specific waivers and Active Agreement and Waiver links to open the popup, scroll through the whole agreement/waiver before they can agree.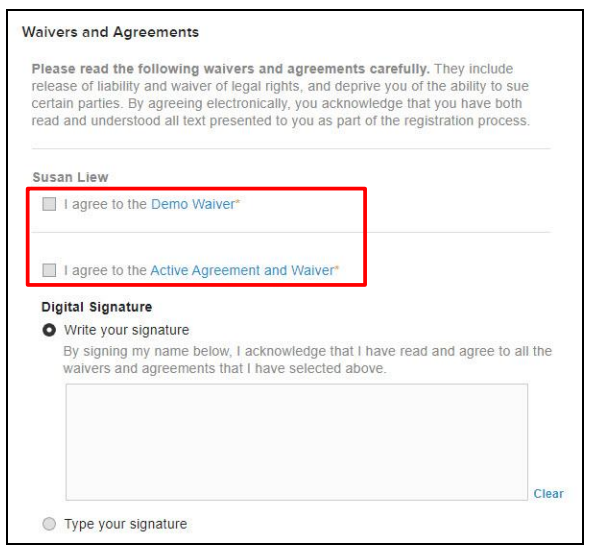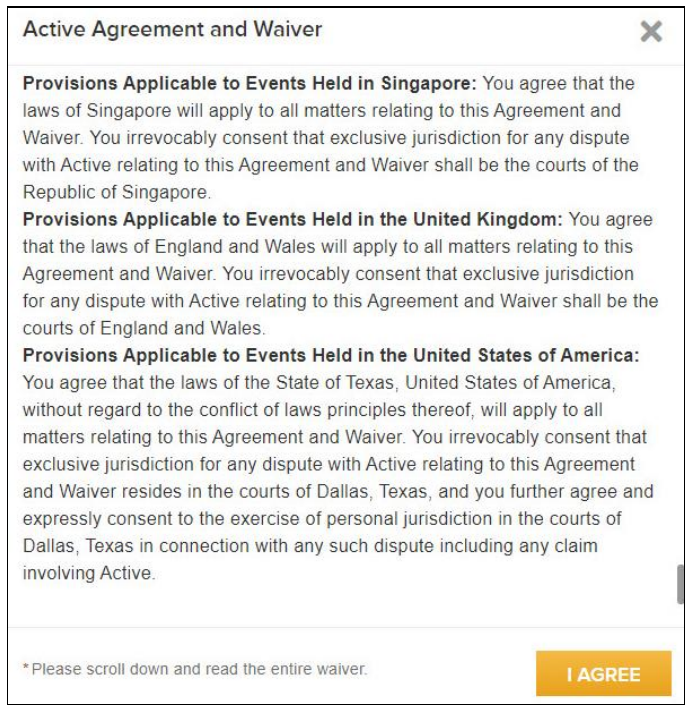 Was this article helpful? YES NO