Parents can add, change and set primary credit card information after logging into the Swim Portal. See the steps below.
Note: If you have unpaid balances on your account, you will need to view and pay these fees once you update your payment information. You will NOT be automatically charged for due items once you update your payment information. 
Note: To update your credit card used for monthly billing see Edit Billing Info for Future Billing Schedule Payments
Click on your name on upper right side
Select My wallet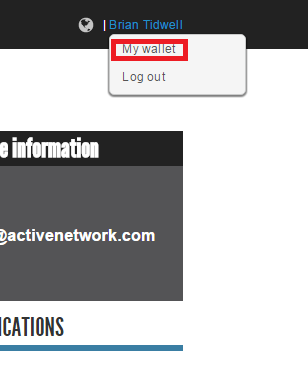 For current payment information click EDIT to make changes or DELETE to remove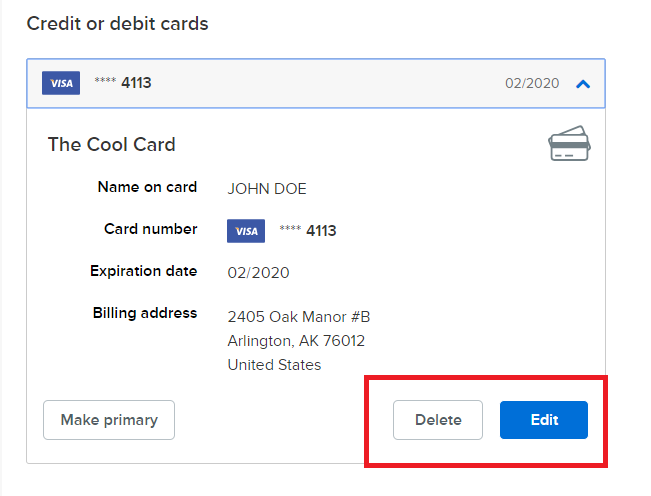 Or click ADD A NEW PAYMENT METHOD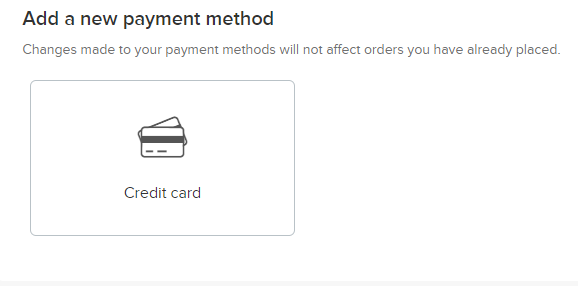 Enter credit card information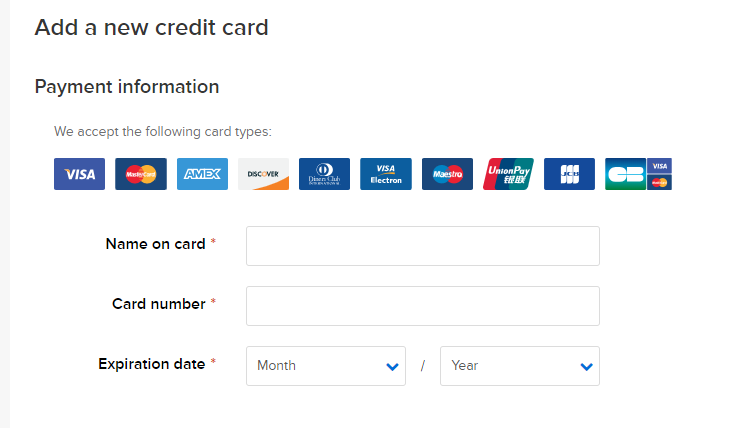 Click Add to my wallet
​

To set card as your primary payment method click Make Primary
​Note: Primary cards are used to be billed automatically for miscellaneous fees and meet entry fees.  They are not related to the card used for auto-billing on billing schedules.