Agencies can now sell session merchandise to in-person consumers using the ACTIVE POS tablet app. To enable POS integration, please contact Active Support. 

Once the POS integration feature is enabled, agency sessions that include merchandise items (including both active and completed sessions) are synchronized with the ACTIVE POS app. Agency users can use their CCM AUI login credentials to login to the ACTIVE POS app: 
Synced sessions are listed on the ACTIVE POS app Select session screen. By default the current sessions are displayed, agency users must select a session before making any sales. Agency users can select a past session by tapping the Current events dropdown > Past events.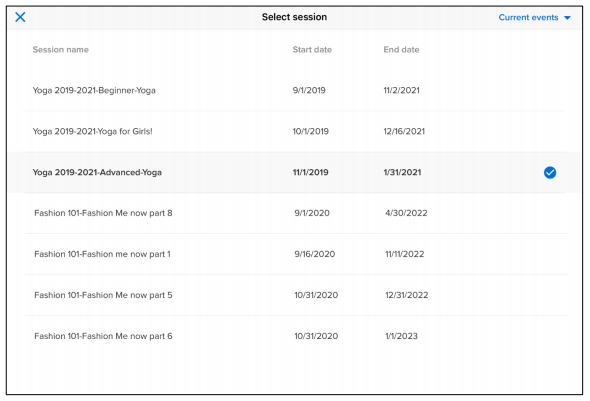 On the merchandise sales screen, only active merchandise items for the selected session are displayed and available for sale.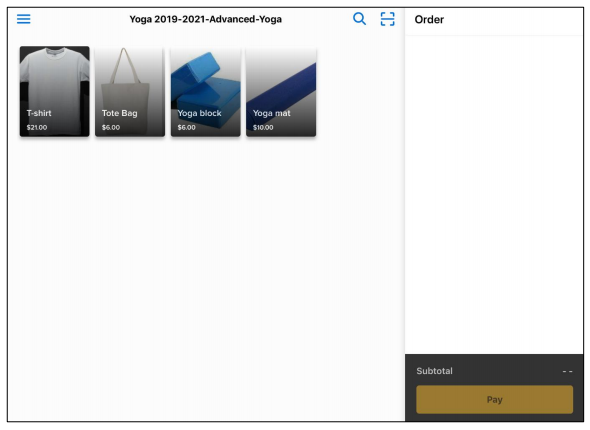 Agency users can add an item to the order by tapping the required item. If an item has variants or different tiers of variants (e.g. size and color), then agency users must tap the item and then tap the required variant.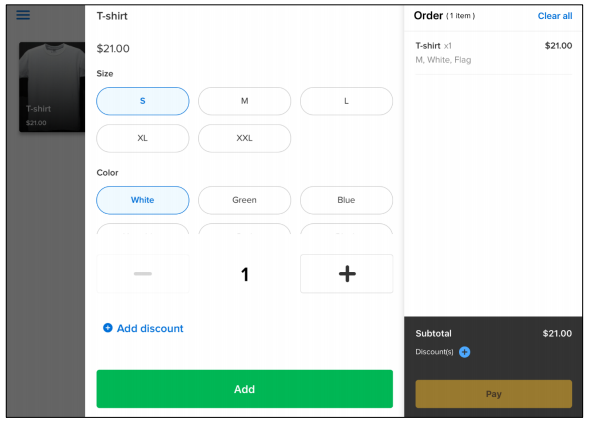 Changes to a season, session or merchandise item in CCM (including editing a season/session/merchandise item, adding or removing a merchandise to/from a session, copying a season/session or deleting or deactivating a season/session/merchandise) are synchronized with the ACTIVE POS app and updated accordingly on the Select session and merchandise sales screens.

If a merchandise item has been sold in the ACTIVE POS app, then it CANNOT be deleted in CCM.

For more information on how to use the ACTIVE POS app, please refer to ACTIVE POS User Guide.
To view POS merchandise sales details, please refer to New: POS Merchandise Sales Report.