POS merchandise sales are recorded in the
Finance
tab >
Reports
tab >
ACTIVE account statement
 >:
•
Summary
report:
You may filter the report to include only POS transactions by selecting the For season dropdown > POS option.
The Credit card activity section includes contributions from POS transactions.
The new POS purchases activity section (displayed only if the selected remittance period has POS transactions) includes Registration fees paid by organization and Sales tax paid by organization from POS transactions (these amounts are negative as they are withheld by ACTIVE).
•
Detailed Report
>
Payment activity
tab:
Includes POS transactions (Season is marked as POS)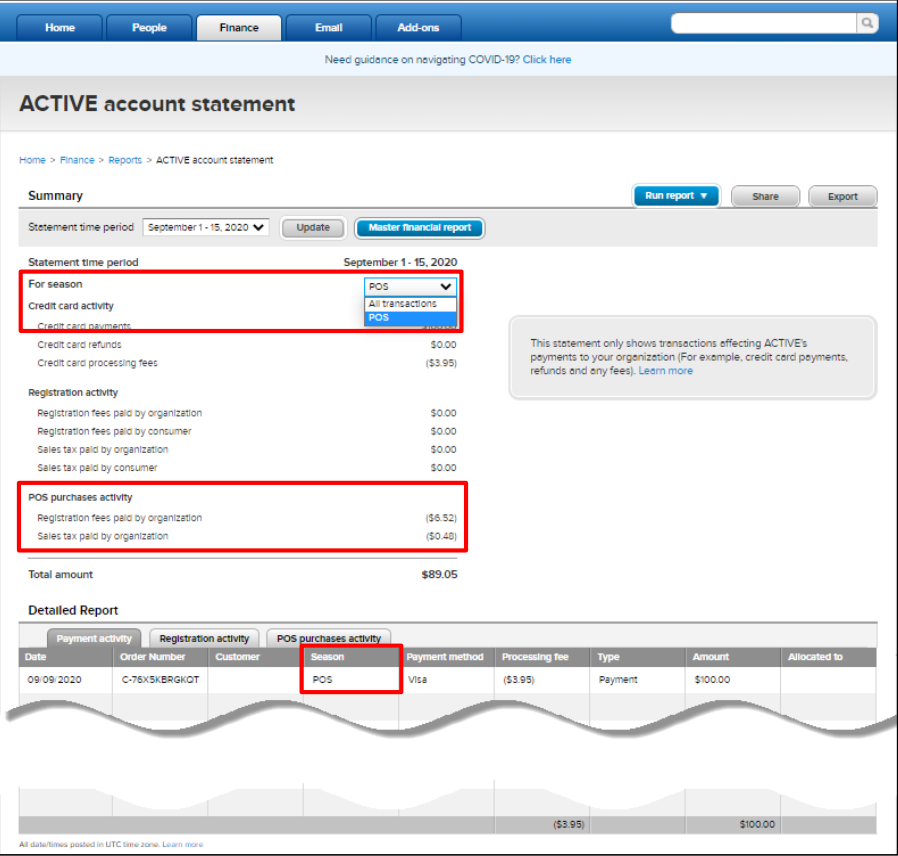 •
Detailed Report
>
POS purchases activity
tab:
Lists all POS orders and their corresponding details:

If you 
Export
the
ACTIVE account statement
, then the above information (including the new
POS purchases activity
tab) is included in the exported report file: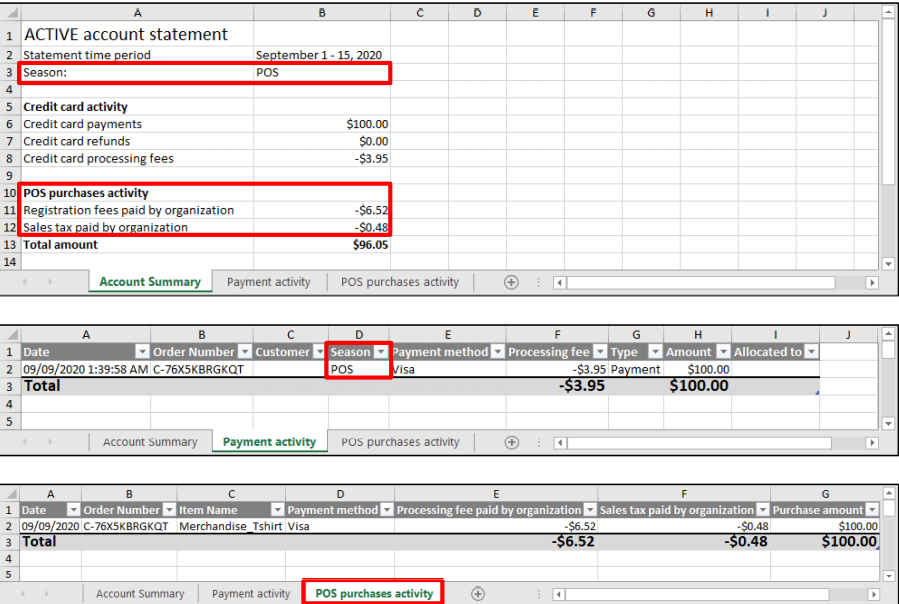 Note: As POS transactions are not associated with any sessions (just as for memberships), they are NOT included in the Finance tab > Reports tab > ACTIVE account statement link > Run report dropdown > Session summary report, Session type summary report and Allocation report.

Note: Due to performance issues, POS transactions are NOT included in Finance tab > Reports tab > New custom financial reports.