New: Adding Variant to Merchandise
Organization is able to add variants to a merchandise that comes in more than one option, such as size or color. Each combination of options for a merchandise is a variant for that product.

Note: You can no longer add variants to a merchandise that has been sold.

To add Variants:
Go to the Add-ons tab
Click the Add button
Enter Item details
Click on Add Variant

Enter Variant name - refers to the category of the variant (e.g. color, size, material)
Note: You may add up to 3 Variant name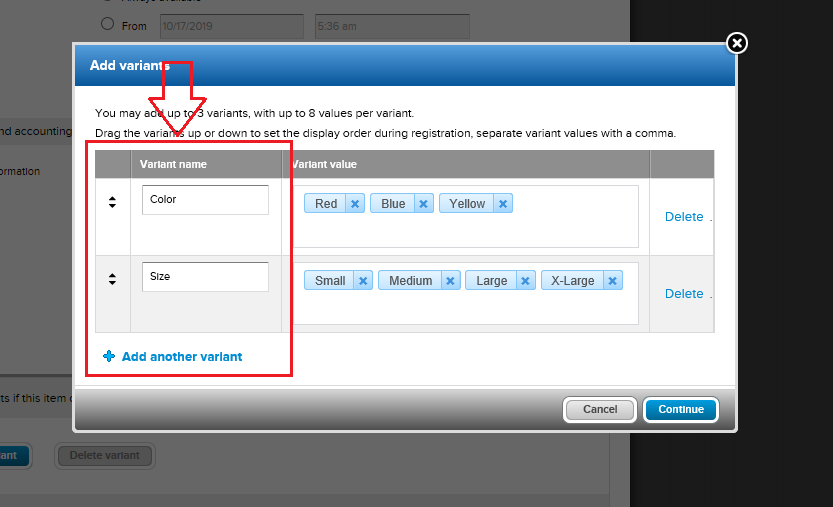 Enter Variant Value - defines the Variant name (e.g. red, blue, green, yellow, white, pink, navy blue or XS, S, M, L, XL, XXL).
Note:  Press either the Enter or comma (,) key after each Variant Value to add the entry
Note: You can add up to 8 Variant Value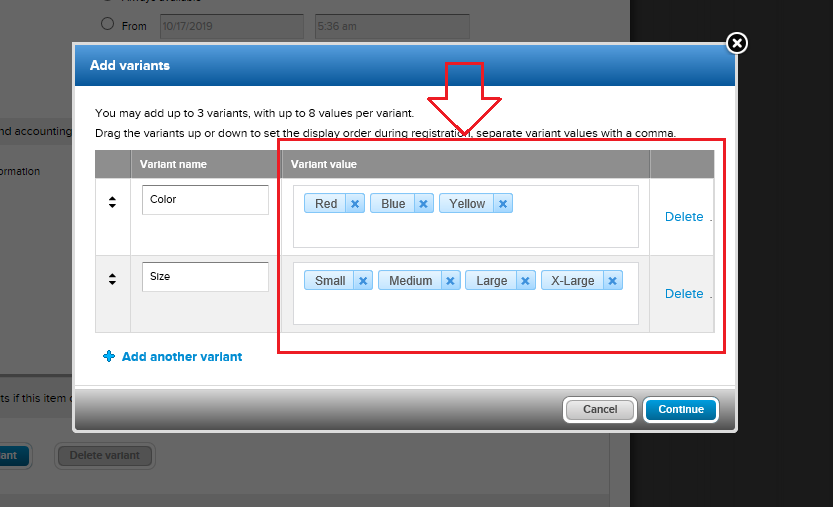 Click Continue
Note: Each variant inherits its initial Price, Quantity and SKU from the merchandise item as default values. The Quantity is the overall stock and the initial value of the Remaining field. As merchandise variants are sold, the Number sold is incremented and the Remaining field is decremented.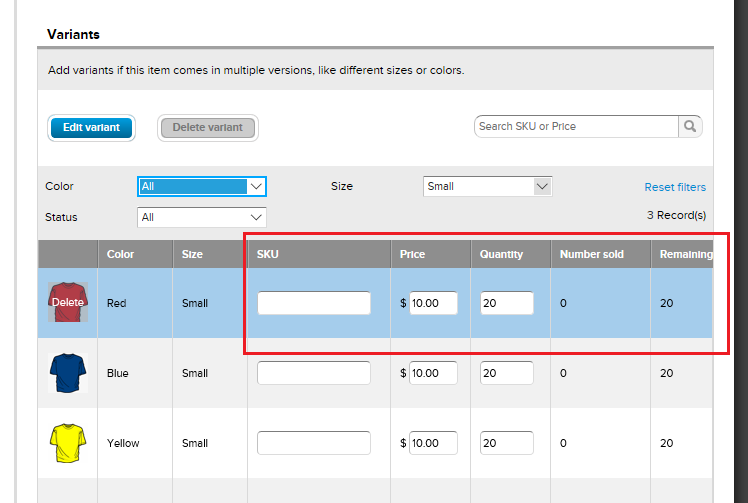 Click Save
Was this article helpful? YES NO