Creating Merchandise
Merchandise can be sold on the registration form​. Photos can be added to the item for customers to view what they can purchase.

To set up items as Merchandise:
At home page, click Add-ons tab
Under Merchandise tab, click Add button
Enter Item details

Basic information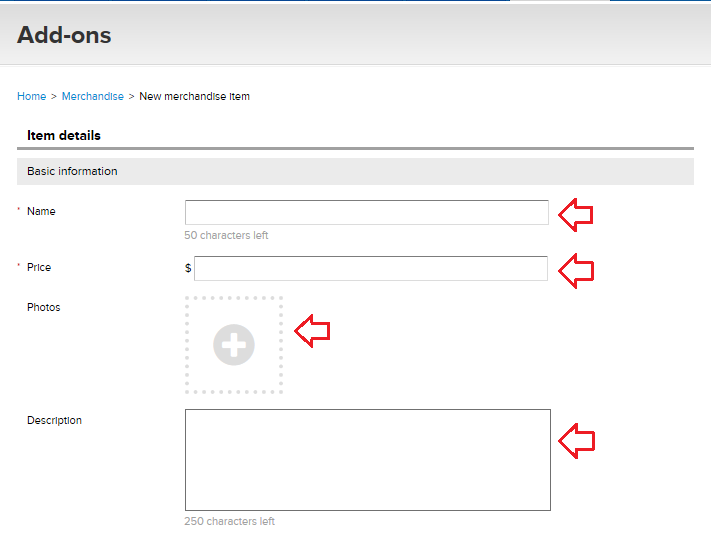 Note: To upload an image, after clicking "Select Photo" button to add local photo in pop-up window, you can drag the dotted box to select desired image to be displayed. It is recommended using square image.
Quantity and availability

Tracking and accounting

(Optional) Add Variants

Click Save 
Was this article helpful? YES NO