2021 Payment Schedule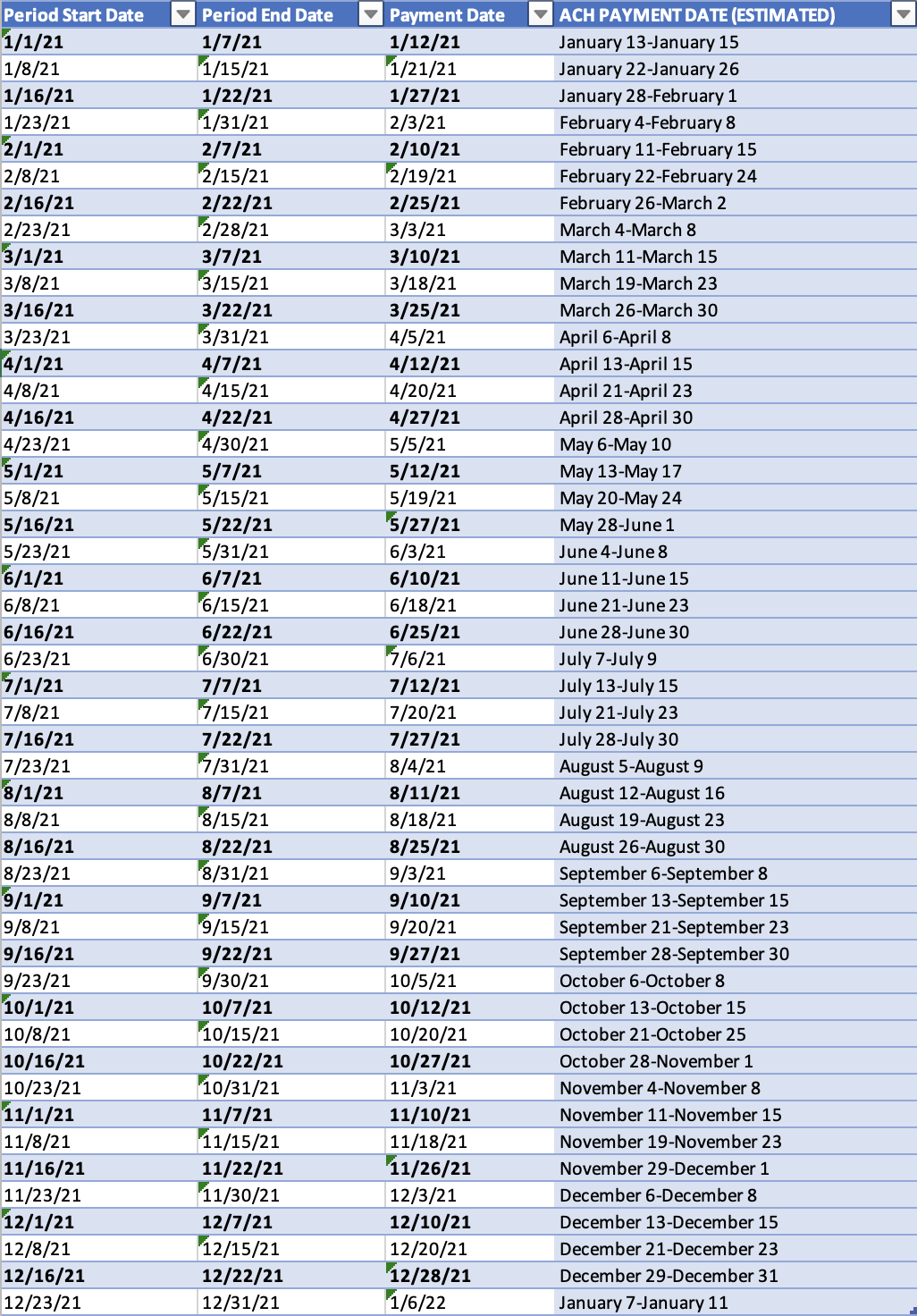 Check
Check payments are issued within 3 days after the end of the period.
Postal service delivery times vary between 1 - 9 days.
Direct Deposit (ACH)
ACH payments are issued within 5 business days after the end of the billing period.
Your bank will process ACH payments between 1-3 business days after ACTIVE releases payment.
The Federal Reserve does not process ACH on holidays and weekends.
Was this article helpful? YES NO
Email
Us