To setup an hybrid event including both virtual event category and physical event category, please follow the steps as below before opening the event registration to public:
Click on the target event name
Click Setup tab
Click Event Details from the Event setup menu
Make sure the Location option is switched on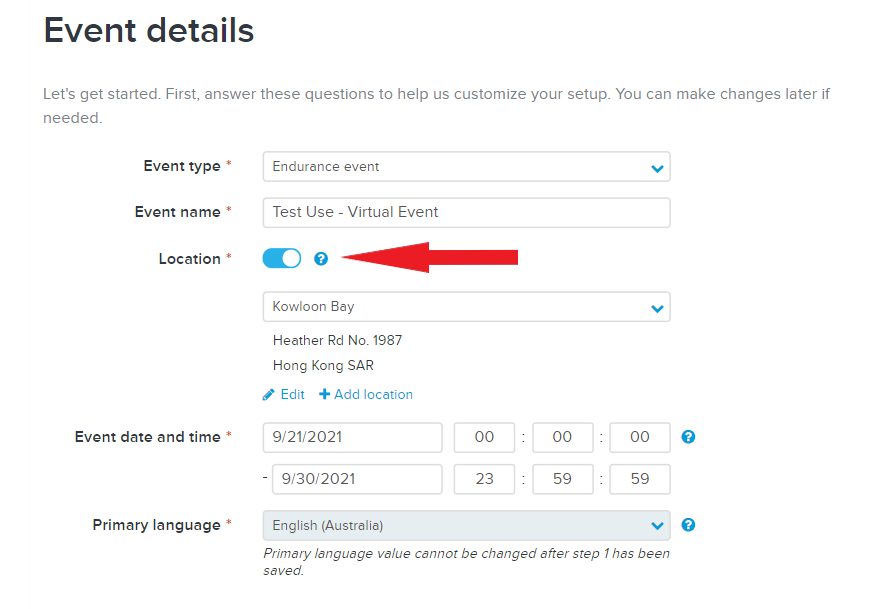 For the event categories which are virtual events, click on the Edit button beside the category name
Switch on the Virtual race option, the Virtual tag will show up right beside the category name then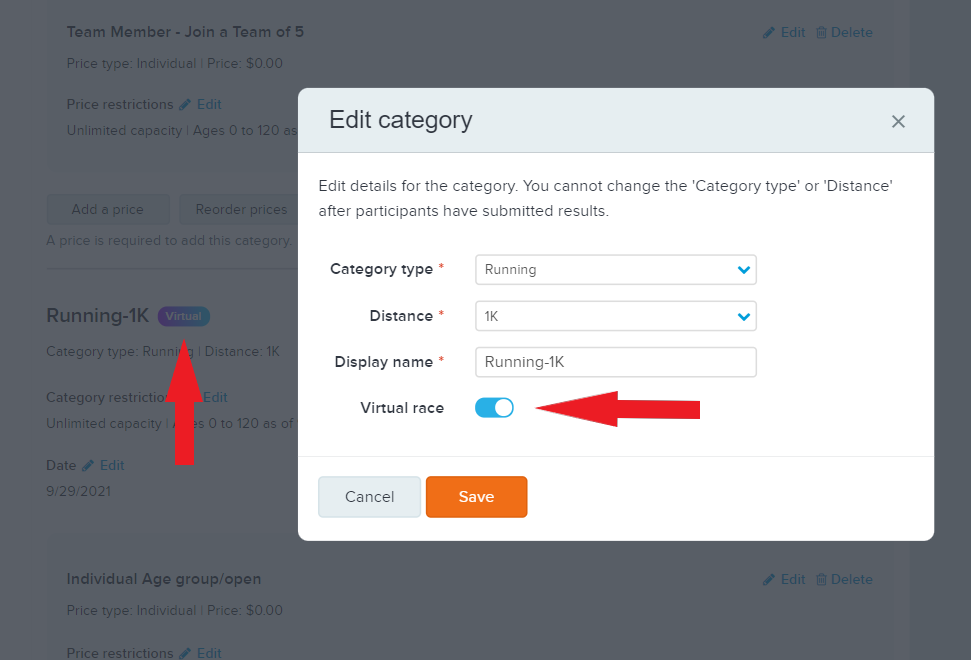 Other event categories will work as physical on-site events
Click Save & continue
Note: If an Endurance event is NOT yet open for registration, then you can switch the event or categories between virtual or non-virtual.
Note: If an Endurance event is ALREADY open for registration, then the Location and Virtual race switches on category level are no longer editable, but you can still add a virtual or non-virtual category (according to the Location setting of the event).
Note: If an Endurance event is toggled from a virtual event to a hybrid event. After the Location option is turned on, the virtual event option is still switched on for all categories. The virtual event option need to be switch off for physical categories one by one.