Below answers the question of how participants can verify the website and registration form security during online registration.
How will I know the registration form is secure for online payments?
On the checkout page, participants can see two logos that confirm the payment security. clicking on these logos will open a new window that provides additional details regarding the payment security of the registration form.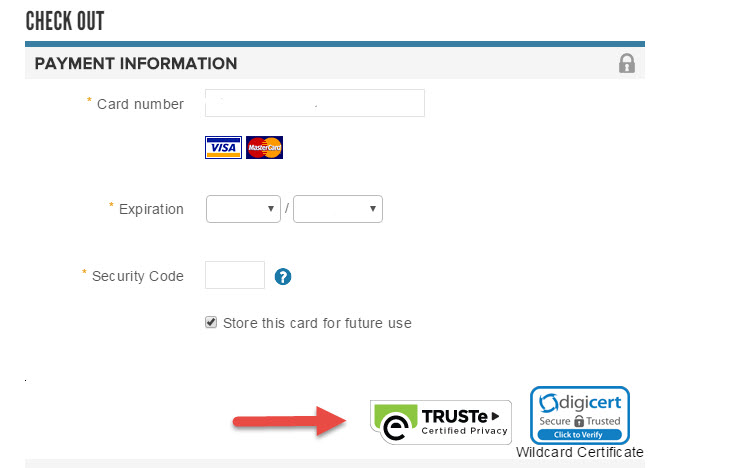 Why internet browsers do not show the secure connection icon next to the registration URL?
Internet browsers may not show the padlock or secure connection icon next to the URL due to the branding images present on the registration form. The reason is that the actual registration form is embedded in the page as an iframe, like a page within a page. This is entirely secure, however the page checked by the internet browsers is the page which contains the branding images and not the page containing the actual form. The security certificates at the checkout page are the proof of the security of the form.