Below are steps to apply coupon code while registering for event on Active.com:
Access event registration link

Select desired category

Sign in

Complete form

On CHECKOUT page, insert coupon code under Coupon code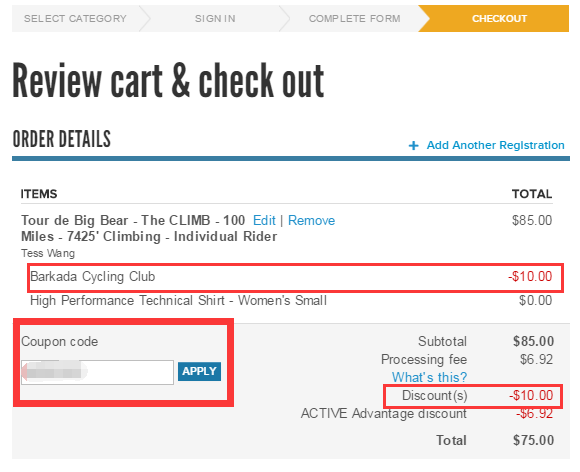 ​
Click

APPLY
Note: Please verify to make sure that the discount is correctly applied.
Fill out credit card information
Note: If your coupon code gives a full discount, you will not need to enter credit card information.
Click 

Complete
Note: Please put the discount code at the very end of the transaction. Do not enter code and go back to edit registration.
Note: Only one discount can be applied for each registration. If you continue to insert another, the one with a larger discount will be applied to your order.
Note: If you see the following error message "The coupon code you entered is not valid. Please try again", please contact the event organizer, the code vendor or Contact Us to check its validity and condition of use.