Starting in the 2023 season, Junior Team Tennis players will be using their new WTN (World Tennis Number) ratings instead of the current JNTRP (Junior National Tennis Rating Program) ratings in TennisLink. The WTN ratings are calculated by the ITF (International Tennis Federation) and updated weekly, while JNTRP ratings were updated every two weeks.
When the WTN ratings are calculated, for players who played in singles matches, a singles WTN rating is created.  For players who played in doubles matches, a doubles WTN rating is created.  In Junior Team Tennis, the player only has one WTN rating determined by using the lower value of their latest singles or doubles WTN rating. You will also notice that WTN rating values are different and range from 5.1 to 40.0 with 5.1 being the highest rated player.
Starting on August 1, 2023, the player's Current WTN rating will be their Singles WTN rating.
If the player does not have a Singles rating, then there will be no WTN rating to display.
To locate a player's
WTN
or 
Junior Rating Level
for Junior Team Tennis, please follow the steps below:
Note
: Public JTT Junior rating search features: 
* Person performing the search must be logged into TennisLink
* Person performing the search must have a Coordinator role with access to the Player
* Person performing the search must be the Player themselves
* If Parent is logged into JTT and is linked to the Child, they can switch to the child's profile and then run the Junior Rating Search
Login to TennisLink JTT Homepage with email/password
When a player is logged in or their parent is logged in and switches profile to their child, on the Junior Team Tennis Public Home page you will see the child's current WTN rating in the top right corner. To see more details regarding a WTN rating, you can enter a USTA number or name in the "Find a Jr Rating Level" search box, see below.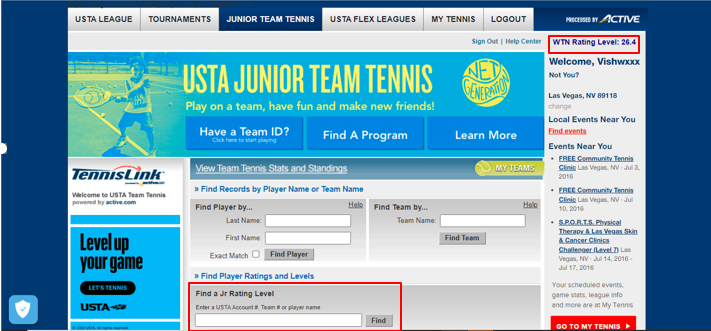 You can also find information about your WTN rating by using the Junior Rating Level search by following the below steps. 
Scroll down to Options Area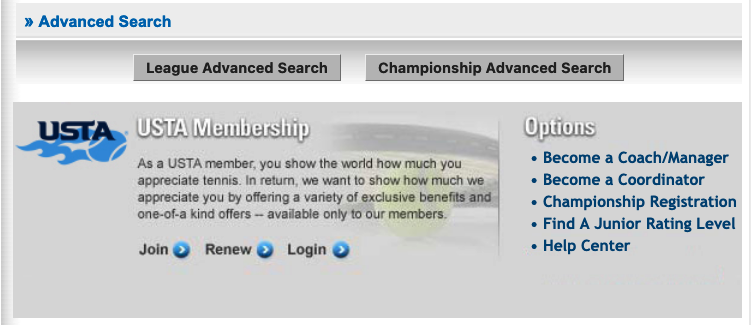 Click Find A Junior Rating Level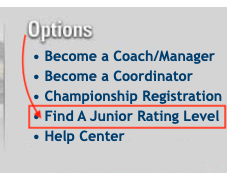 Enter USTA Account # or Player Name
Select Rating Type from dropdown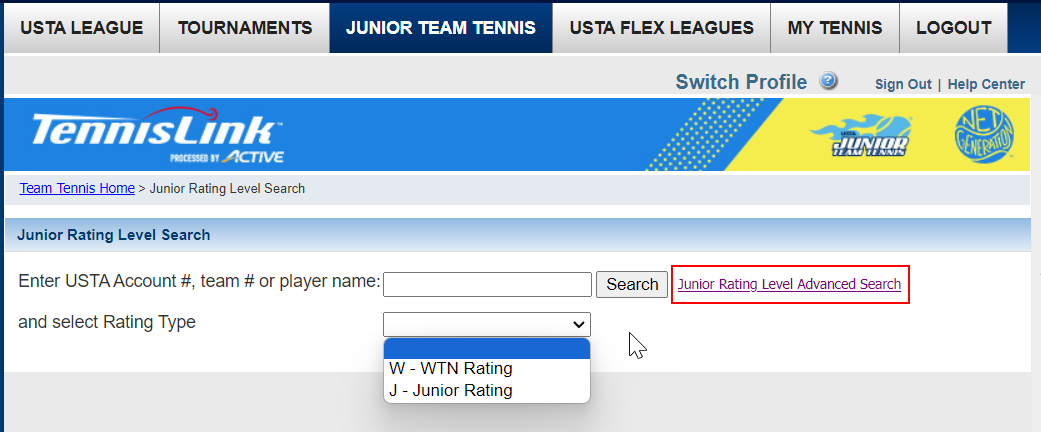 Click Search
You can also use the 
Junior Rating Level Advanced Search
 to find multiple players WTN ratings in a specific area, see below: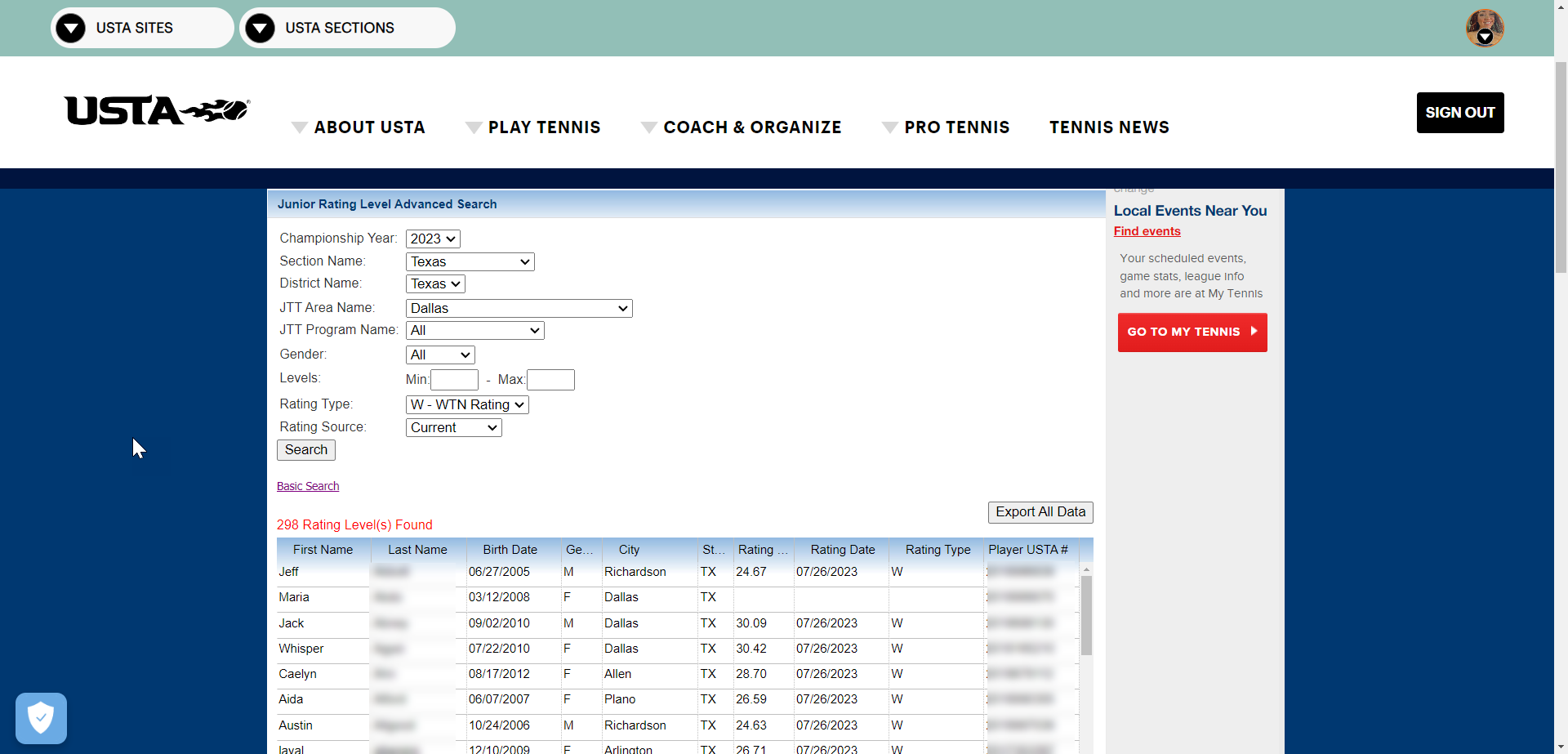 There is a new column for (Singles)
Confidence Factor (CF)
. CF values displayed are (L-Low, M-Medium, H-High). The CF letter displayed is determined by the players singles WTN CF% received and stored with their current rating. 
A legend will appear at the bottom of the Find a Rating Basic Search to explain the CF values. 
Confidence Factor Key: