Understand the Event Activity Report
Use the Event Activity report to understand and compare activity enrollment rates so that you are in a better position to increase enrollment rates for specific activities.

1. Time zone the Event Activity Report is based on

The Event Activity Report is based on the Agency time zone in Organization Settings. 


Note: Time zones of the Event Activity Report and the various Reports under a specific event are different. All times displayed in Reports (see below attached) under a specific event reflect Greenwich Mean Time (GMT).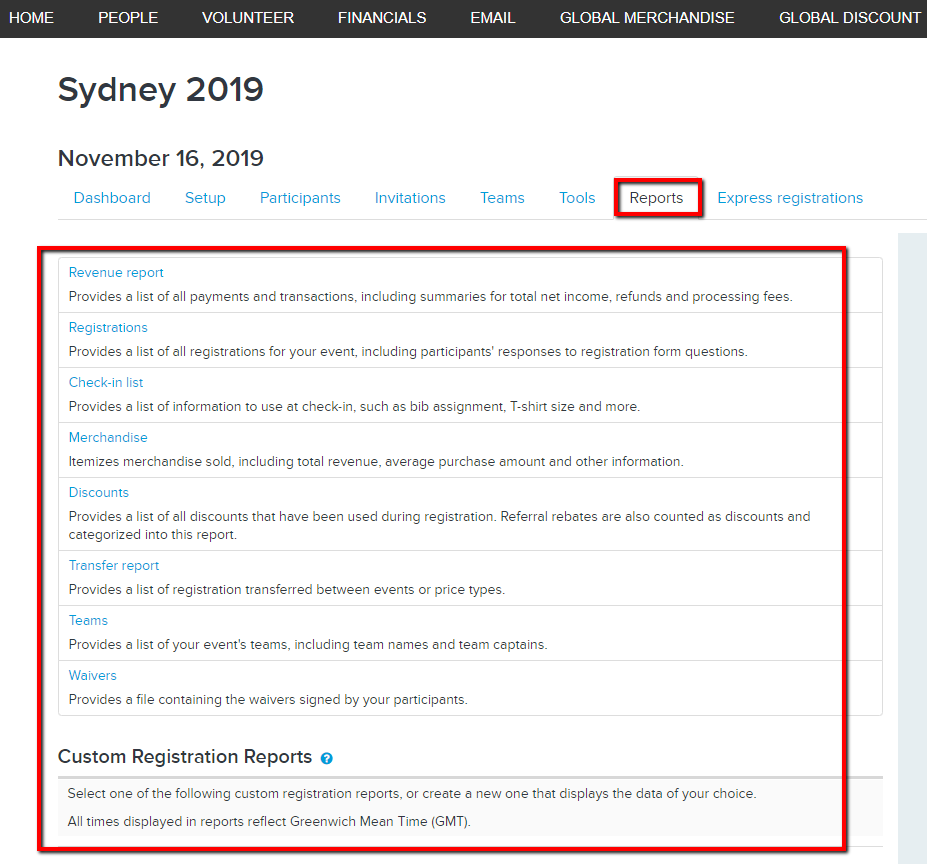 2. How to reconcile
 
Due to the time zone difference, the agency clients need to manually convert the time between Agency local time and GMT when reconcile.
For example, the Agency local time zone is Australia / Melbourne, it is 11 hours earlier than the GMT.





If run Today's Event Activity Report and reconcile with the event Revenue report. The Australia / Melbourne time is 3/19/2019 (00:00 - 24:00), it's corresponding GMT is 3/18/2019 (13:00) - 3/19/2019 (13:00). So the agency clients need to download the event Revenue ledger entries report and filter out the Order datetime period "3/18/2019 (13:00) - 3/19/2019 (13:00)", then do the reconciliation.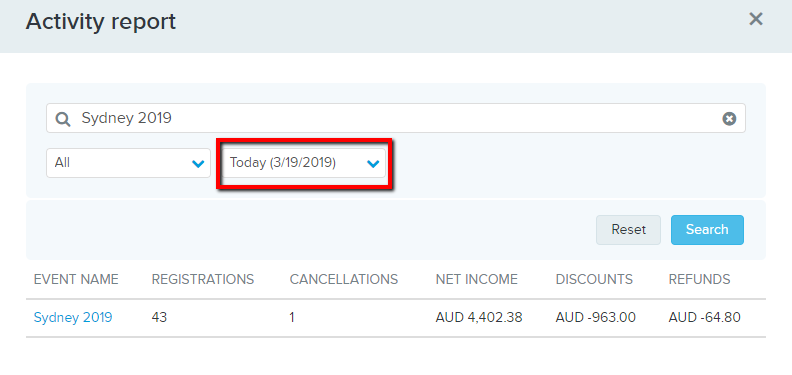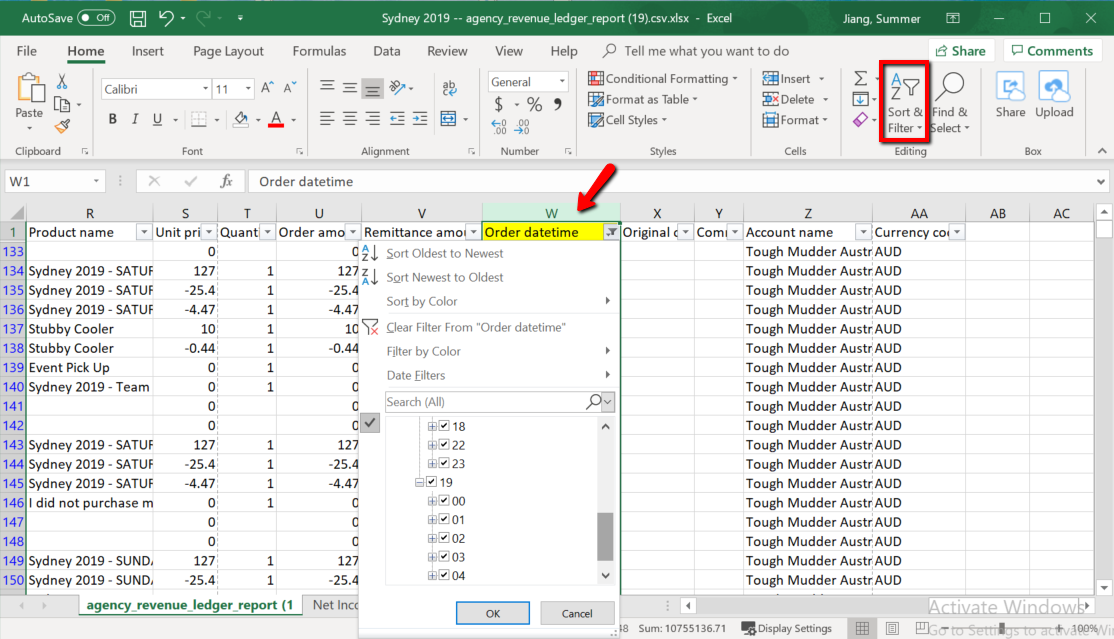 3. System sync lag

Numbers/values of the event Activity Report can be incorrect due to at most 30 minutes lag time for system update and synchronization. 
Was this article helpful? YES NO
Email
Us