Bank transfers are not typically accepted for payment of Hy-Tek orders and is highly discouraged because of the added cost to the customer as well as the time delays in processing the order. In the rare instance that bank transfers are the ONLY payment method available to you please follow this process:
Place order in online store
Select Purchase Order as payment option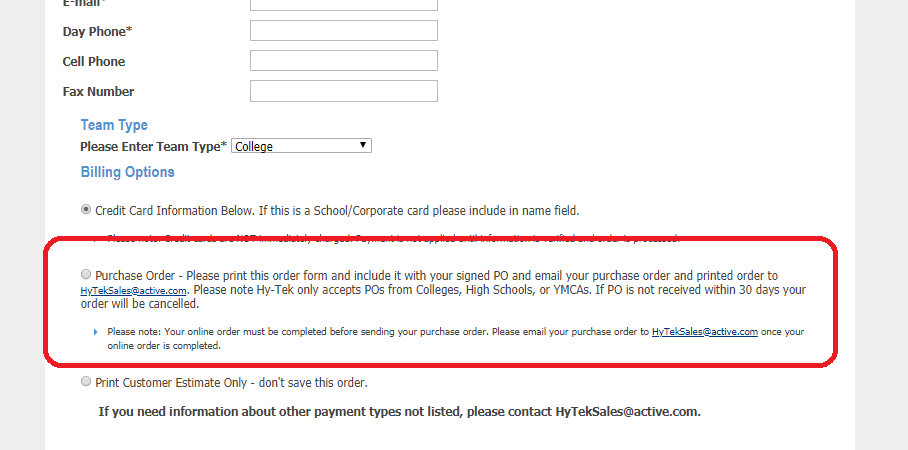 Select Submit
Use below information to remit payment
Note: A $20 transfer fee charged by the bank applies.
Beneficiary's Bank: Bank of America, N.A.
Beneficiary's Bank SWIFT BIC: BOFAUS3N
Beneficiary's Account Number: 1453218221
Beneficiary's Bank Wire Routing Number: 026009593
Beneficiary's Bank ACH Routing Number: 121000358
Beneficiary's Name: Active Network, LLC
Beneficiary's Address: 5850 Granite Pkwy, Plano, TX 75024
Send copy of wire transfer confirmation to HyTekSales@active.com
Note: Please include your license name in the subject of your email