Privacy refers to who can view your website and the content with it.  You can set different privacy settings for all areas of your website.  For example, you may want your schedule to be visible by your members only.  Things like about us pages and sign-up forms can be visible to the public.
In the settings area, go to the 'privacy and permissions' area.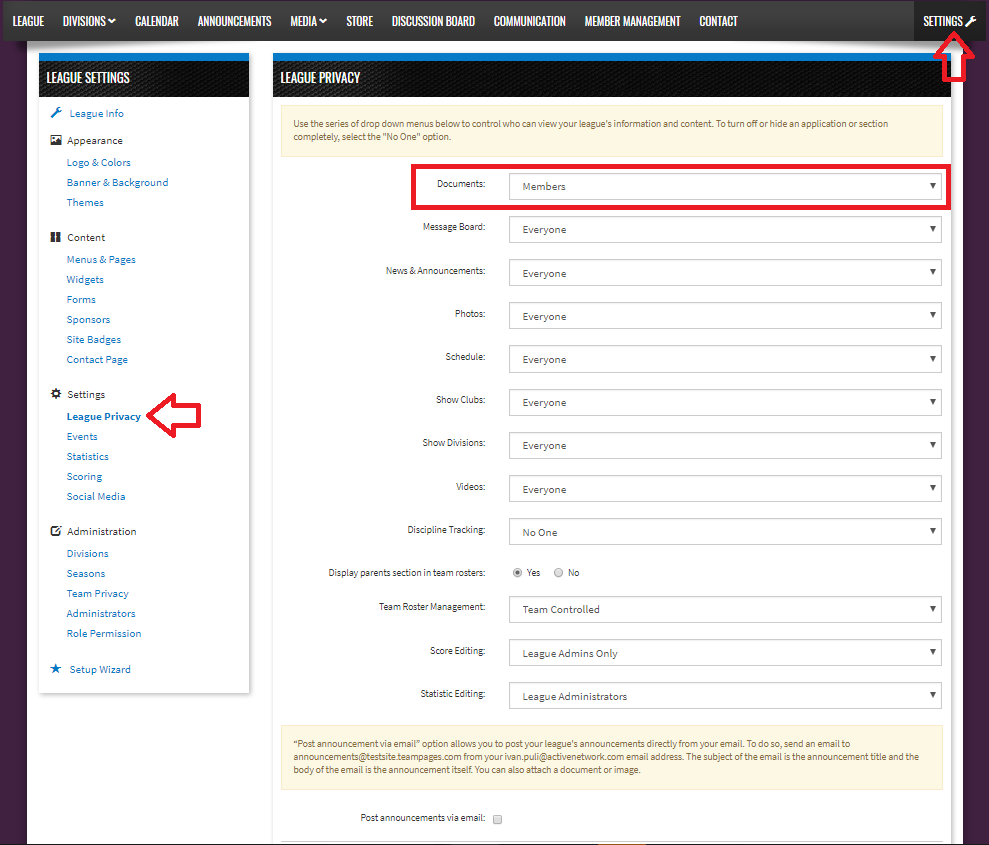 You will also have this function to Divisions, Clubs, and Teams.  After changing, make sure to click save. If you wanted to view the changes, you can log out and search the site.