A waiver informs participants of potential risks associated with an activity. By signing the waiver, participants agree to assume responsibility for foreseen and unforeseen risks. All participants over 18 need to sign a waiver for event registration.
Note: Some events do not have waiver option.
 
Sign Waiver while Online Registration

If you are registering yourself, you should sign the waiver while online registration in the Waivers and agreements section.
Enter registration form information

Check box beside I agree to the applicable Waiver
Enter name beside Electronic signature

Sign Waiver after Registration
 
If you are registered by others, after the registration is completed, you should receive an email in subject Reminder: Sign your waivers for XXXXXX. You need to click Sign your waivers hyperlink contained in this email to sign your waiver. Please refer to the following steps:
 
1. Claim registration by following article Claim Registration in My Events
2. Sign waivers

Method 1: 
Click hyperlink in email

Check boxes beside I agree to the applicable waivers

Enter name beside electronic signature​

Enter last name beside Last name
Enter email address beside  Email address
Enter date of birth beside Date of birth
Click Submit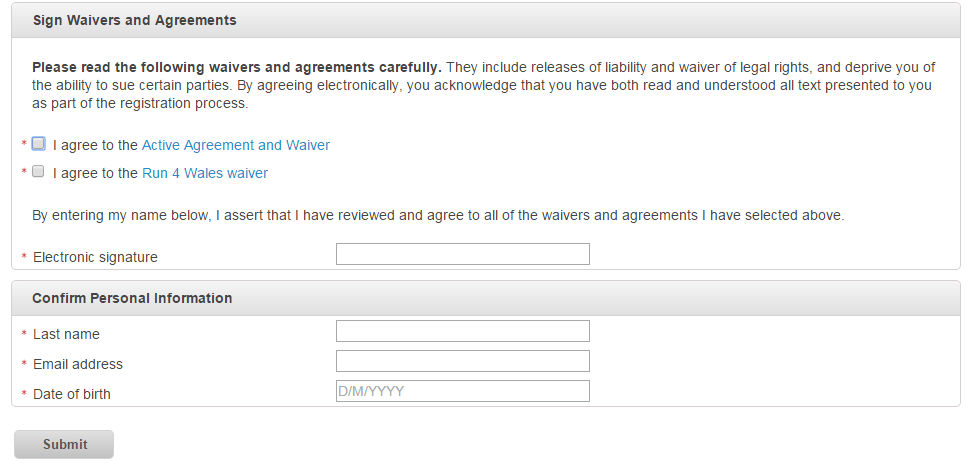 Note: If you do not receive the reminder email to sign your waiver, please contact us by emailing support@active.com
 to resend your registration confirmation email which also contains a link to sign your waiver.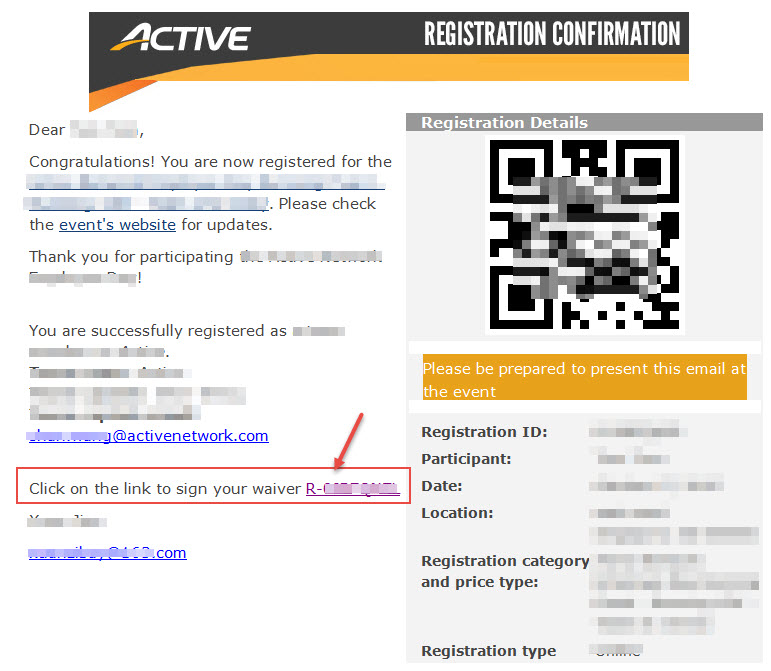 Tap Sign now button as below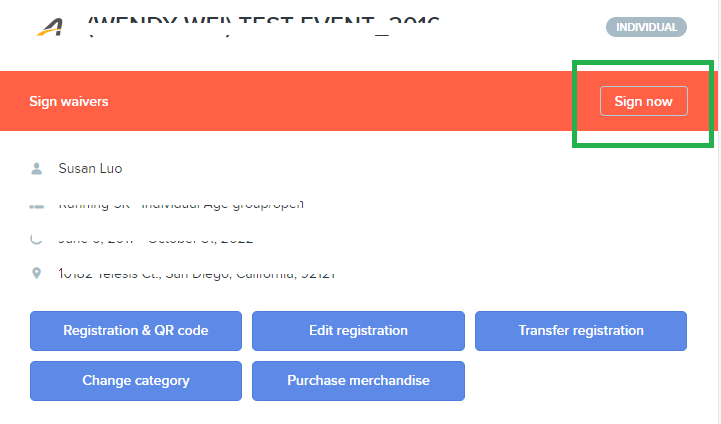 Enter requested information then submit
Note: When sign waivers for a minor participant, please enter the parent's date of birth.