Below are instructions for participants to transfer an existing registration to a different event after logging into 
https://myevents.active.com
:
Note: You will need to Claim Registration in My Events first so that you can manage it from "My Events".
Note: The transfer to another event option is only available if the organizer allows this action and the deadline hasn't been reached. If this option is not available, transfers may not be allowed. Please contact the event organizer for help.
Note: Participants can only transfer to another event hosted by the same organization.
Note: If you are in a team, you must contact us or the organizer to remove you from it before you can change to another event.
Locate your registration
Click Change event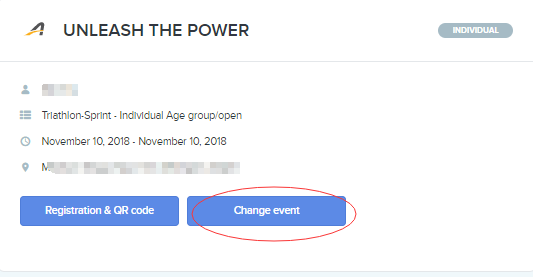 Choose a new event
Choose a new category
Click Continue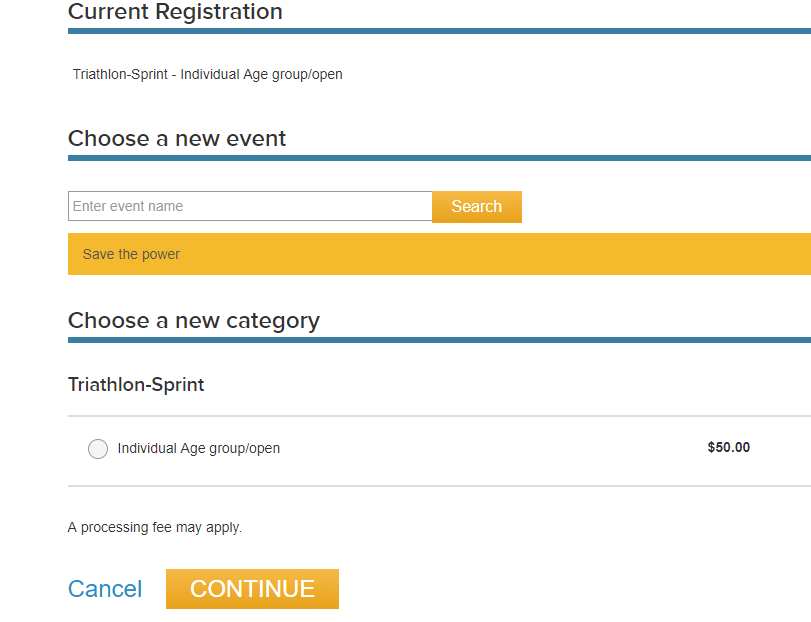 Fill out registration form
Click Continue
View Order details and complete