In order to register for a 14U Junior Team Tennis team, the parent will need to have their child's USTA account linked to their USTA account. You can do this on USTA.COM by following the steps over on 
Add Child Account on USTA.com
. If you have any issues please reach out to Customer Care through their
contact page
.
With the new registration flow, you also have the option to add a child/member of family during the registration process. In order to register for a team, you will need to obtain the team # from your coach/captain or program coordinator. If you do not have this information please go to 
Contact Junior Team Tennis Coordinator
. To complete your JTT registration, please follow the steps below:
NOTE
: All Junior Team Tennis athletes who are 18 years old or who will be turning 18 during the season, must complete the SafeSport training prior to joining the team. You can find more information and next steps 
by going here
. 
Login to My Tennis page with Email and Password
Click JUNIOR TEAM TENNIS tab

Click Have a Team ID? button
On Register to Play page, enter Team ID #
Click Enter
To Add a child/member to your family click link to be re-directed to USTA.com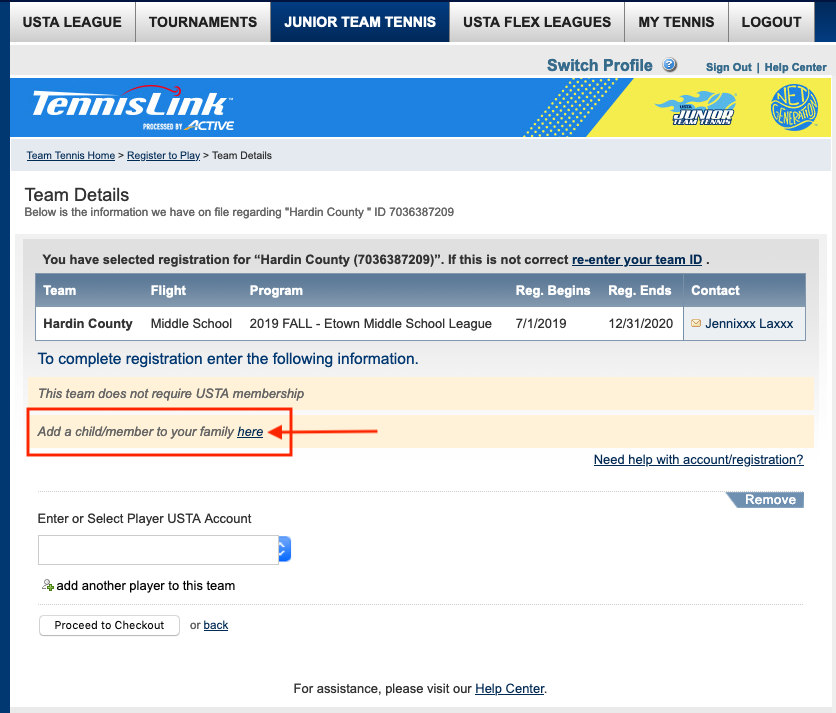 On Team Details page, Enter or Select Player USTA Account from dropdown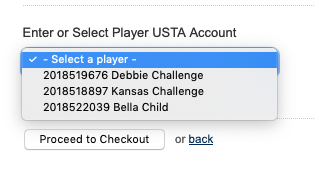 Click Proceed to Checkout
Confirm player registration details
Enter in all *required details
Enter Payment Information
Click Register Player to complete registration