Add More Pre-paid Invitations
Below are instructions on how to purchase additional pre-paid registrations after Log in to ACTIVEWorks Endurance with Existing ACTIVE Passport Account:
Note:
Post-registration purchases of pre-pay options can only be performed by event organizers. This require pre-pay options must be enabled for event organizers  
Open your event under Your events
Go to Self-Registration Team Setup (step 4), check Event organizers next to Enable prepay option for yourself > Click Save & continue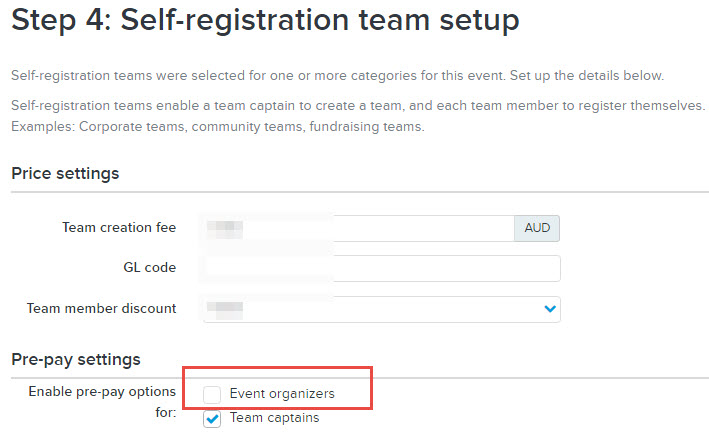 Return to event dashboard > Click Teams tab

Find and click the desired Team name
Click Pre-pay (Pre-pay for team members pop-up box appears)

Enter quantity number under NUMBER OF TEAM MEMBERS​
Click Calculate
Click Continue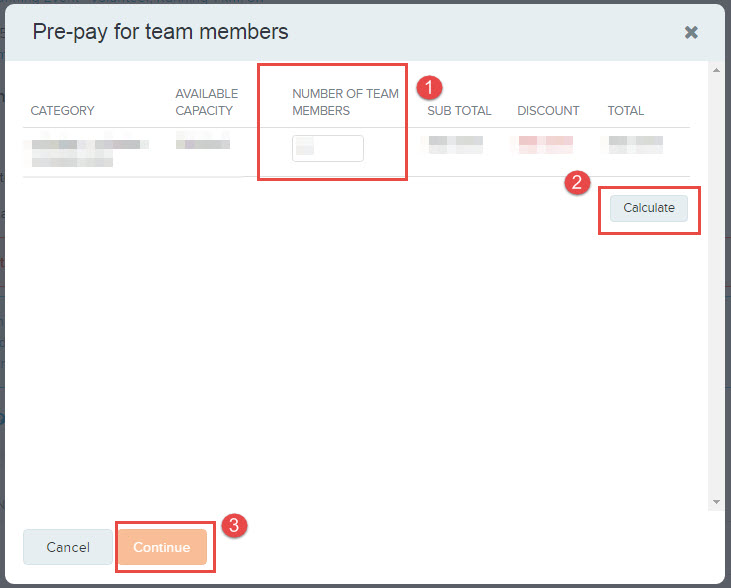 Click Checkout to reach confirmation page
Click Close
Team captain can then Invite a Pre-Paid Team Member to Join.

You can also help participants to Cancel or Delete Prepaid Invitation.
Was this article helpful? YES NO
Email
Us