Below is an article discussing an issue that can occur during registration: Two registrations for the event with the same name and email but are different athletes. Their registrations appear to be the same and editing one will affect the other.

Why has this occurred?

This duplicate/linked registration occurred because both participants registered under the same Active.com user account in a single transaction and the second participant was registered by selecting the option "Myself, 18 or above" and Copy information from the first participant, instead of selecting "Someone else, 18 or older". This also occurs if the person that registered both participants claims both registrations under his/her account.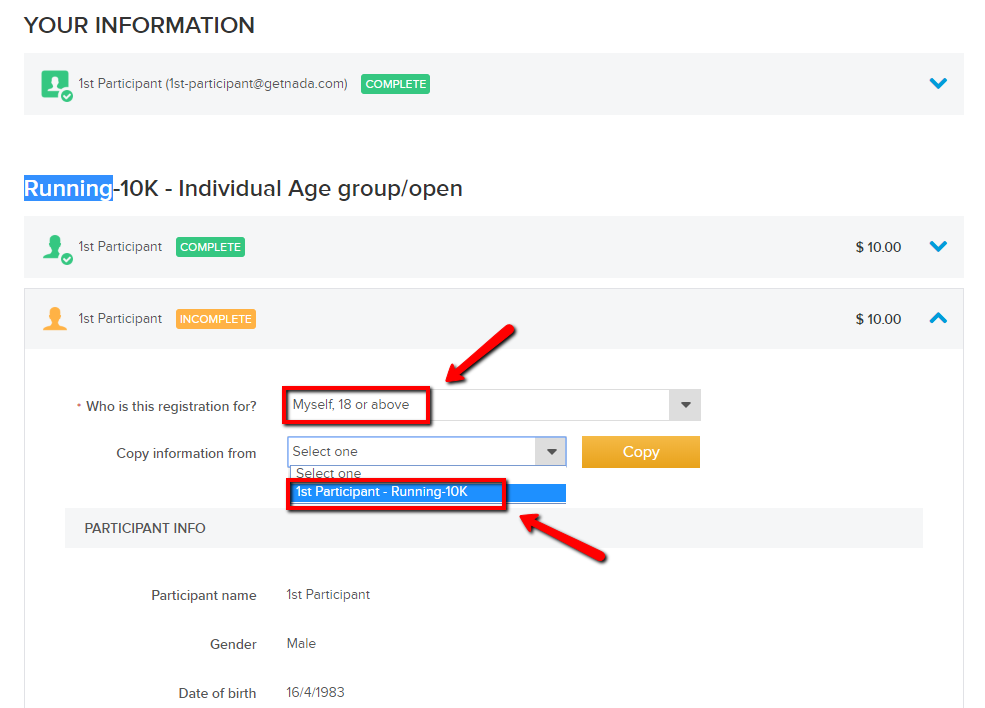 How do we fix this?
Confirm who is the actual owner of the registration email address

Edit one participant's information to the email owner's personal information

Keep one registration unchanged

Ask the second participant to be re-registered

If registrant is doing re-registration, you can create Discount Code to be used at checkout, in order to avoid having the participant pay twice. There are two options for registrant to re-register:

The original payer (1st participant) re-registers for the 2nd participant by selecting Someone else, 18 or older
The 2nd participant (18+) establishes his/her own Active.com user account to register by selecting Myself, 18 or above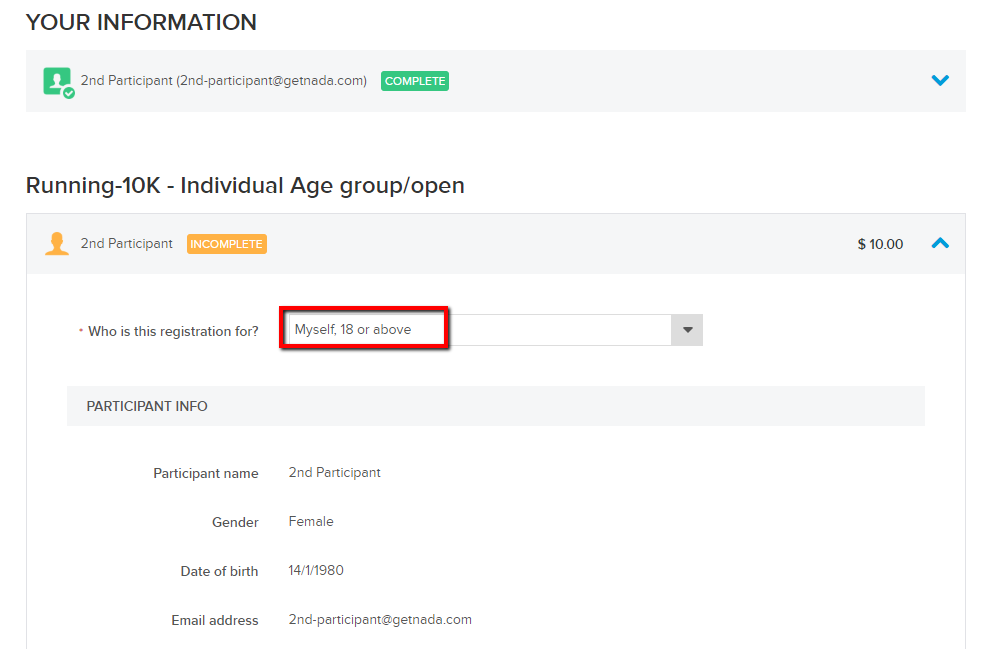 Alternatively, the Event Director can register the 2nd participant by completing an offline registration.
Note: Before start an offline registration, please ensure to have necessary registration information of the participant at hand, i.e. personal details and registration form question answers.
 
How do we prevent this?

Here are the steps to take to prevent this in the future once you Logging into ACTIVEWorks Endurance:
On Organization Home page, click event name under Your events 
Click Setup
Click Restrictions and Settings
Click Prevent duplicate registrations drop down menu
Select Each category or Entire event option
Click Save & Continue