You can configure an event to offer one or more payment plans to participants during registration. Please follow the instructions below to create payment plans:
Log in to ACTIVEWorks Endurance and choose your event
Click Setup
Click Payments and installments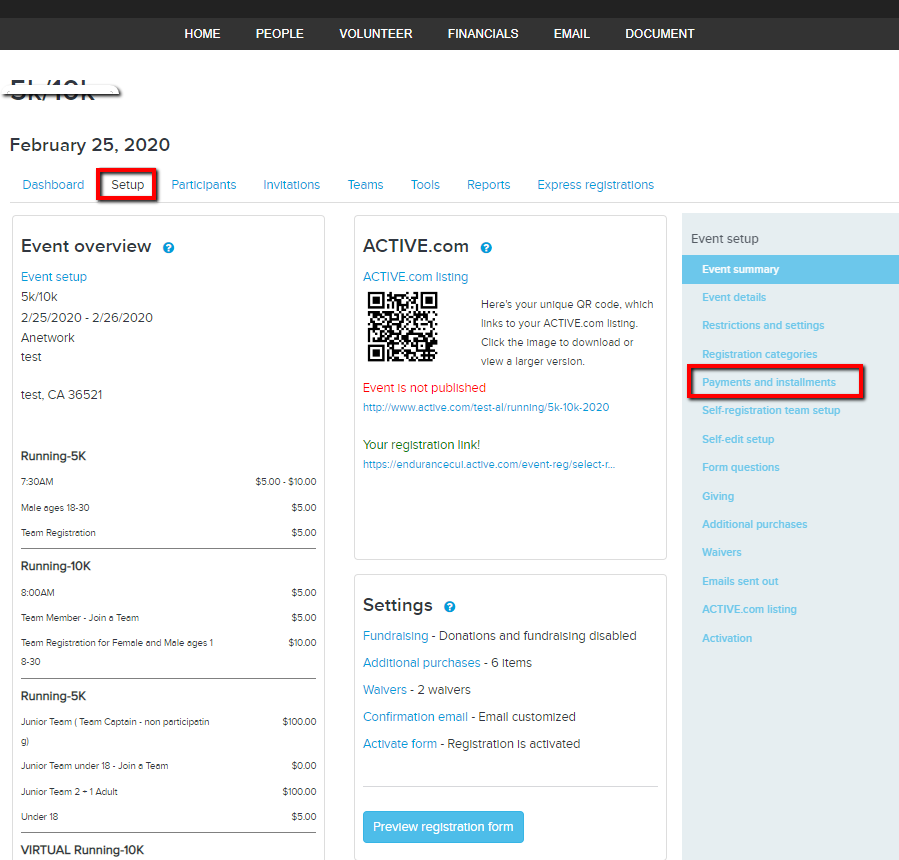 Note: If you cannot see this option, contact your Account Manager to activate it
Click Create payment plan

Fill in details of payment plan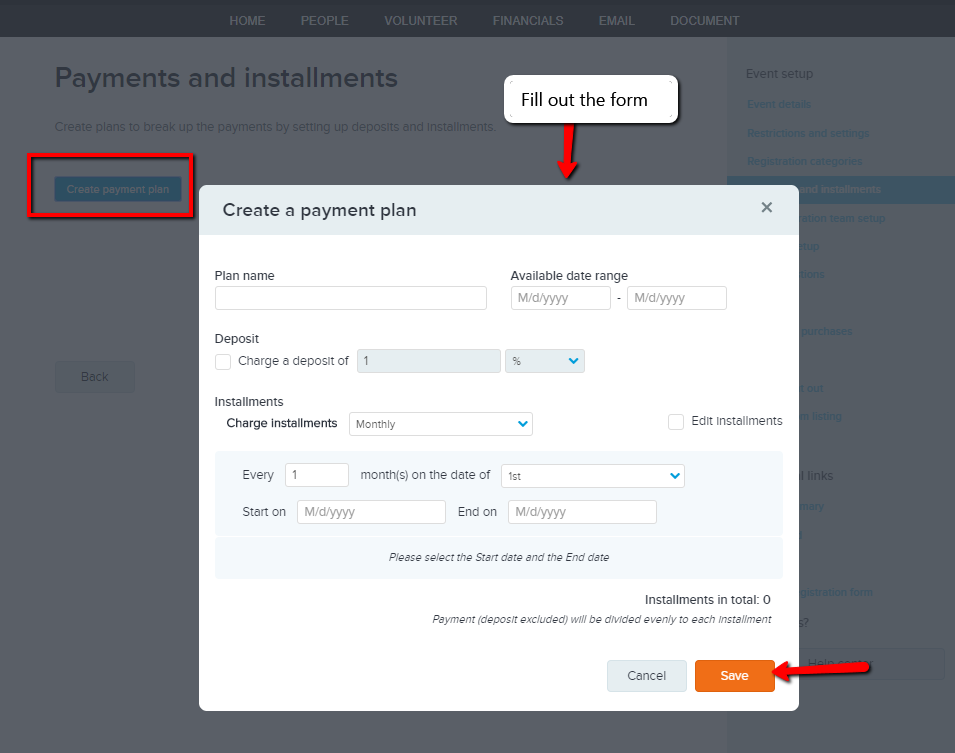 Plan name
Available date range: 

Note: The available from date must be earlier than the event start date, configured in Step 1
Note: In the registration workflow, a payment plan is only displayed and available to a participant if the current date is within the configured Available date range

(Optional) Deposit: Set to charge deposit on percentage or fixed amount
Installments: Select Monthly/Weekly/On custom dates for Charge installment
(Optional) Check Edit installments to customize installment amounts (see Customize Payment Plan Installments Amounts)

Set installment dates when each payment will be automatically charged

Start/End on: 

Note: All installment dates must be earlier than the event start date, configured in Step 1
Note: All installment dates must be later than the available from date
Note: This option won't be available if "On custom dates" is selected for Charge installment
Click Save
Click Add category

Select desired category

Click Save
Click Save & continue
_______________________________
Additional Notes:
Changes made to Payment Plans will only affect new payment plan registrants.

Registrants already enrolled in the payment plan prior to a change are not affected and will continue to be charged according to the installment schedule configured and chosen when initially registered.