There is no extra charge to use On-site apps. All organization settings (for example, pricing and processing fee options) remain the same as per your ACTIVEWorks Endurance account.
If you have opted to "
pass processing fee for online registrations onto participants
",
When checkout On-site app registration by CREDIT CARD, total amount will consists of subtotal and processing fee as normal.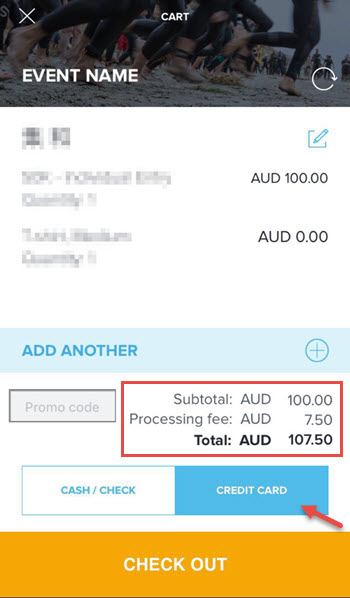 When you choose to check out by CASH/CHECK, this will be considered as an offline registration and processing fee will be absorbed by your organization.