On-Site can be used to quickly register participants in person and collect payment with either card or cash. Participant information is instantly synced to your event participant list.
Launch On-Site app on your device
Sign-in with your ACTIVEWorks account
Tap on event name
Tap REGISTRATION
​​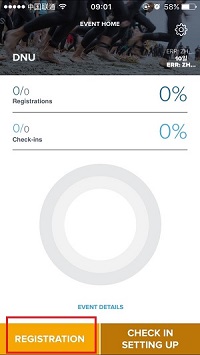 Choose Category/Price Type
Complete registration form, then tap CONTINUE.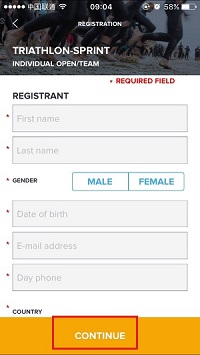 Choose payment method
Tap CHECK OUT