Restrict Participants to Register Only for Themselves
Below are instructions to set up the restrictions in Add Event Restrictions so that participant can only choose "Yourself, 18 or older" when they register.
​​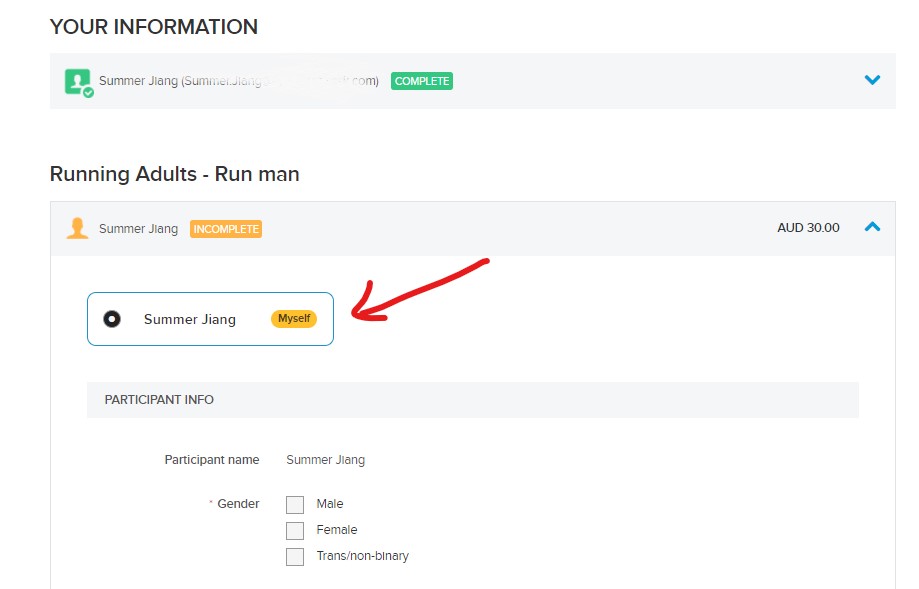 From Organization Dashboard (HOME), click desired event under Your events​
Click Setup
Click Restrictions and settings

Complete two steps here:

Set the minimum age to 18 as of Registration Date. The maximum age can be of any number above 18.
Select No beside Can participants register others who are 18 or over? (Does not apply to group registrations).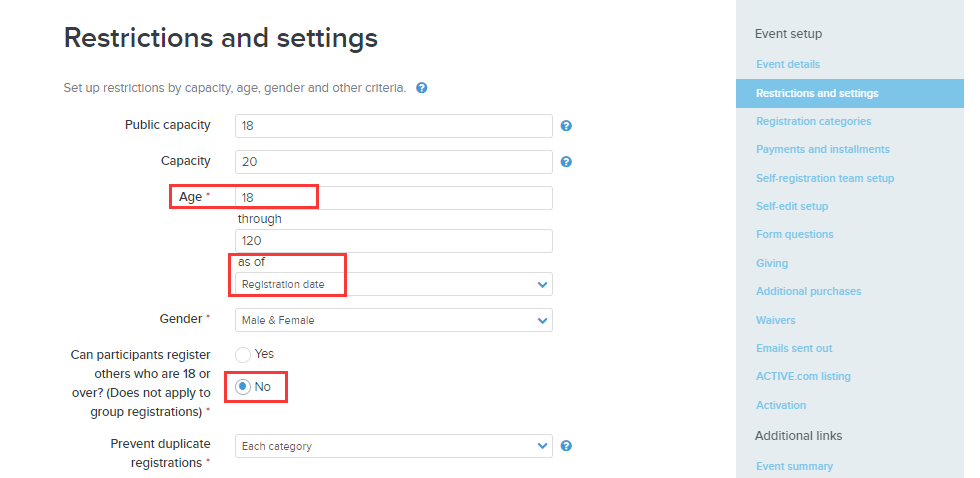 Save & continue
Was this article helpful? YES NO
Email
Us