Below are steps to register someone else below 18 (i.e. a minor) to an event on Active.com:

Note: This article is ONLY for the organization which is applied OLD Consumer UI with "Allow multiple selection on registration page" disabled in event Setup. If the event registration form you register is different with the form in this article, please check HERE.
Access event registration page from Active.com or event's website
On Select Category page, select desired category
Click Continue
Note: you will be asked to input email address if you don't have an Active.com account or are not logged in.
Select Someone else, below 18 on the drop down under 'Who is this registration for?' field
Verify or complete your information as guardian, and confirm your identity by checking Relationship box

Complete the minor participant's information and other fields below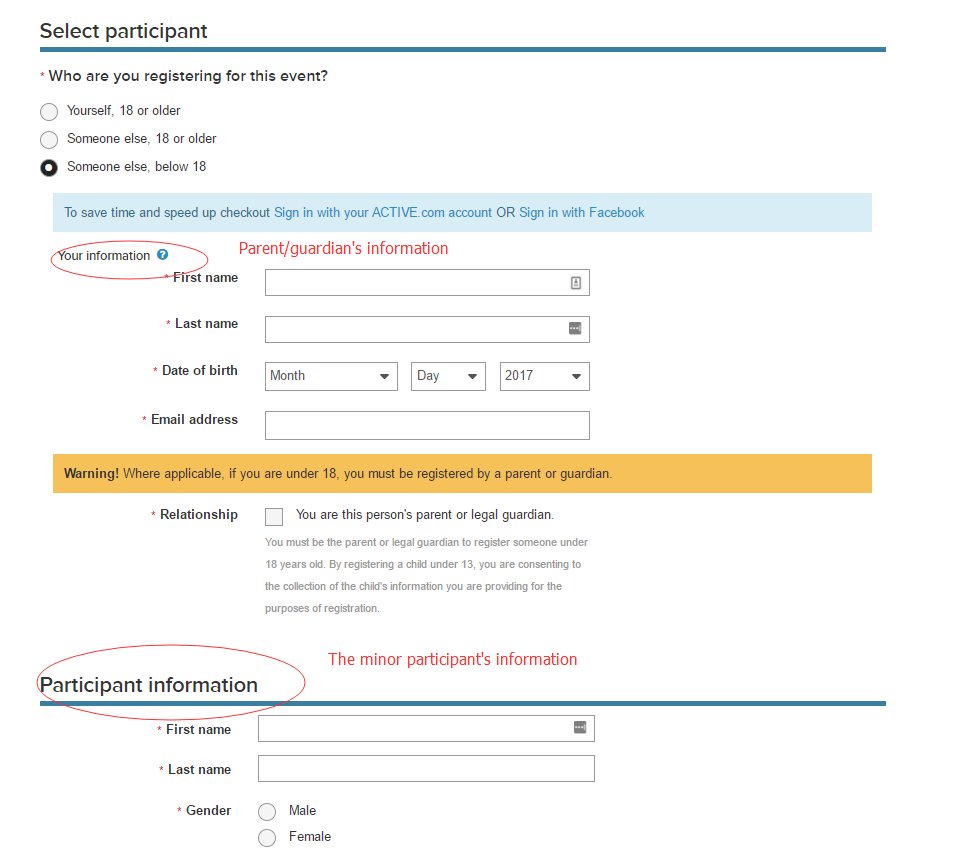 Sign waiver and click Continue
On Checkout page, fill in payment information and click Complete
Note: If registration is successful, you will see a confirming page with the headline "Thank you! Your transaction is complete" and order details.