Participants Upload Result for Virtual Event
Participants may follow the steps below to submit your results to the virtual event you have joined:

Note: If the event you've joined cannot be found on the Active results page, please reach out to your event director for further assistance.
Open the event's result page the event direct provided. It's in the format of: https://resultscui.active.com/events/XXXXXX

Enter your Registration ID started with "R-" (which can be located in registration confirmation email, see below)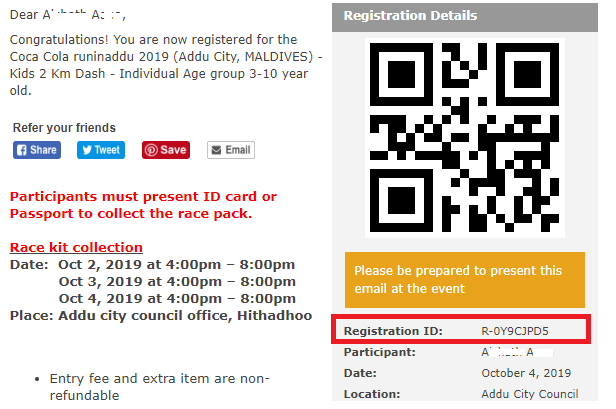 Click Go
On the result submit page, enter their Finish time and Upload a screenshot of the result page from their timing app or a photo of their GPS watch that shows the time and distance completed.
Note: The result can be uploaded at any time between the start and end of the event (a countdown to the deadline is displayed).
Note: Participants can submit a replacement result by repeating the above process; only the latest submitted result will be presented to the organization for approval. Only approved results will show up on Results page.
Note: The bib numbers are now visible in the ACTIVE Results site. Participants can also search for their result by bib numbers if your agency staff have assigned bib numbers to your virtual event participants.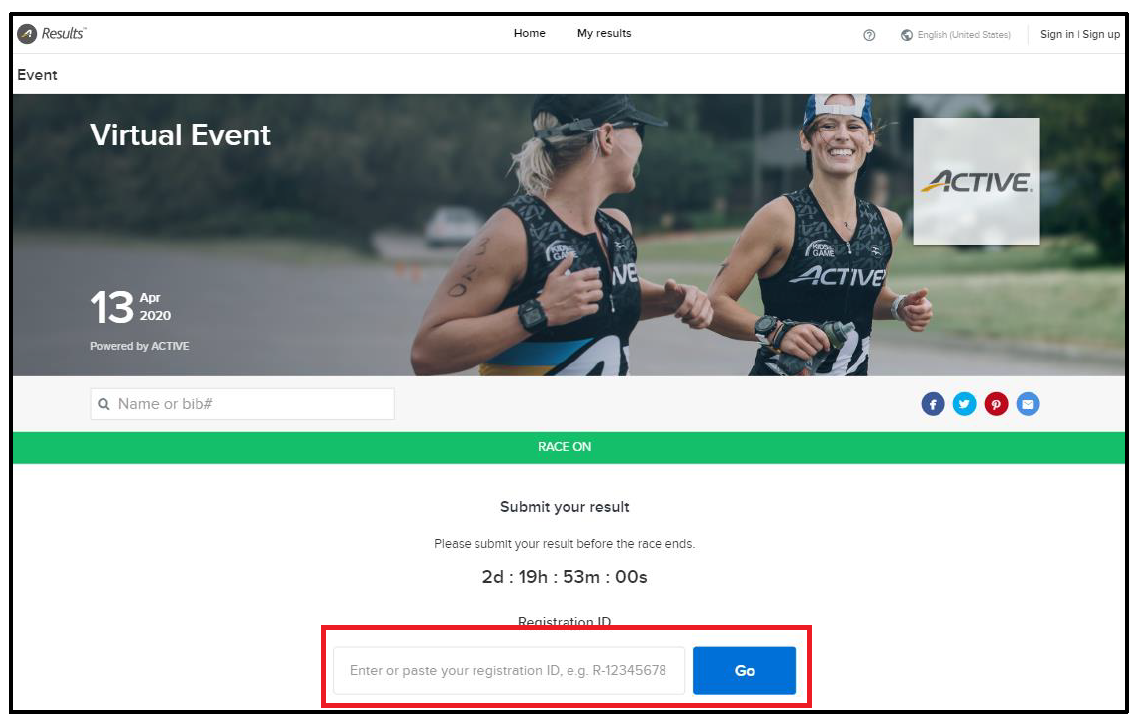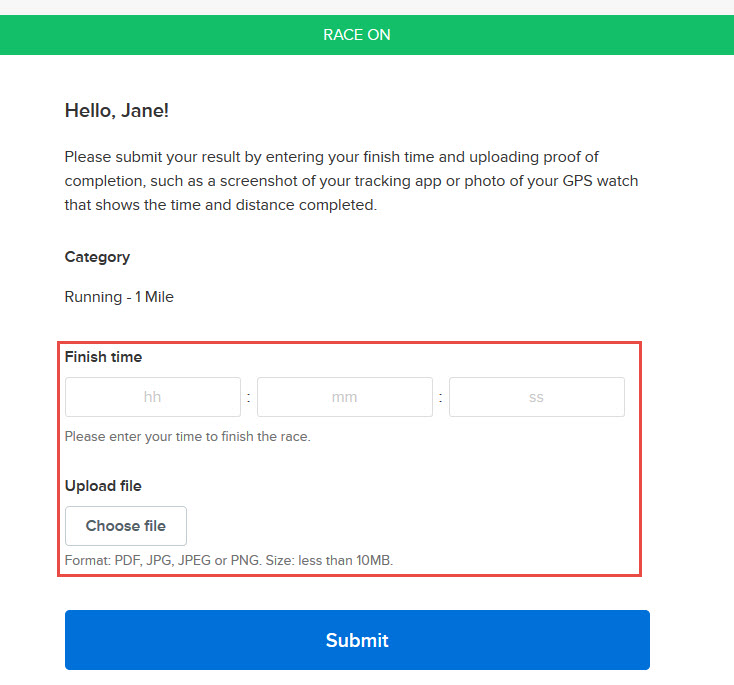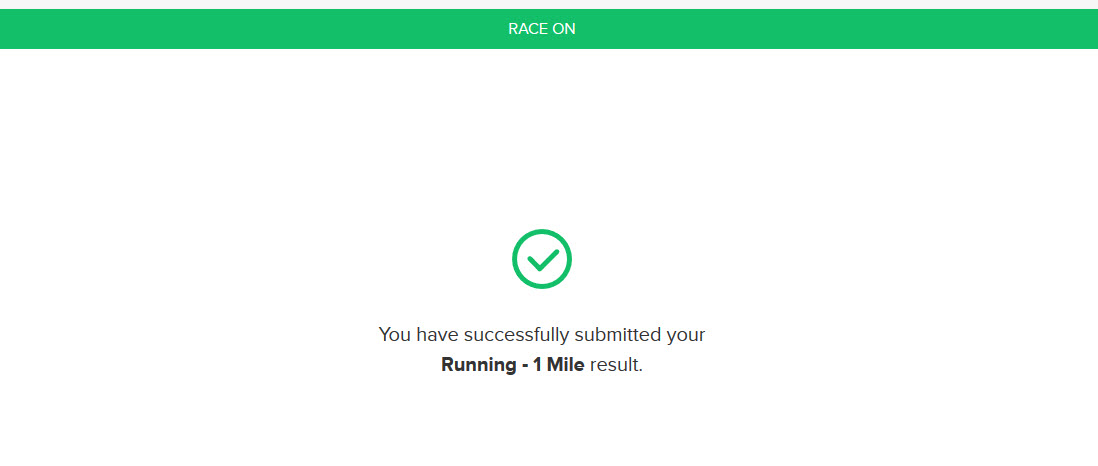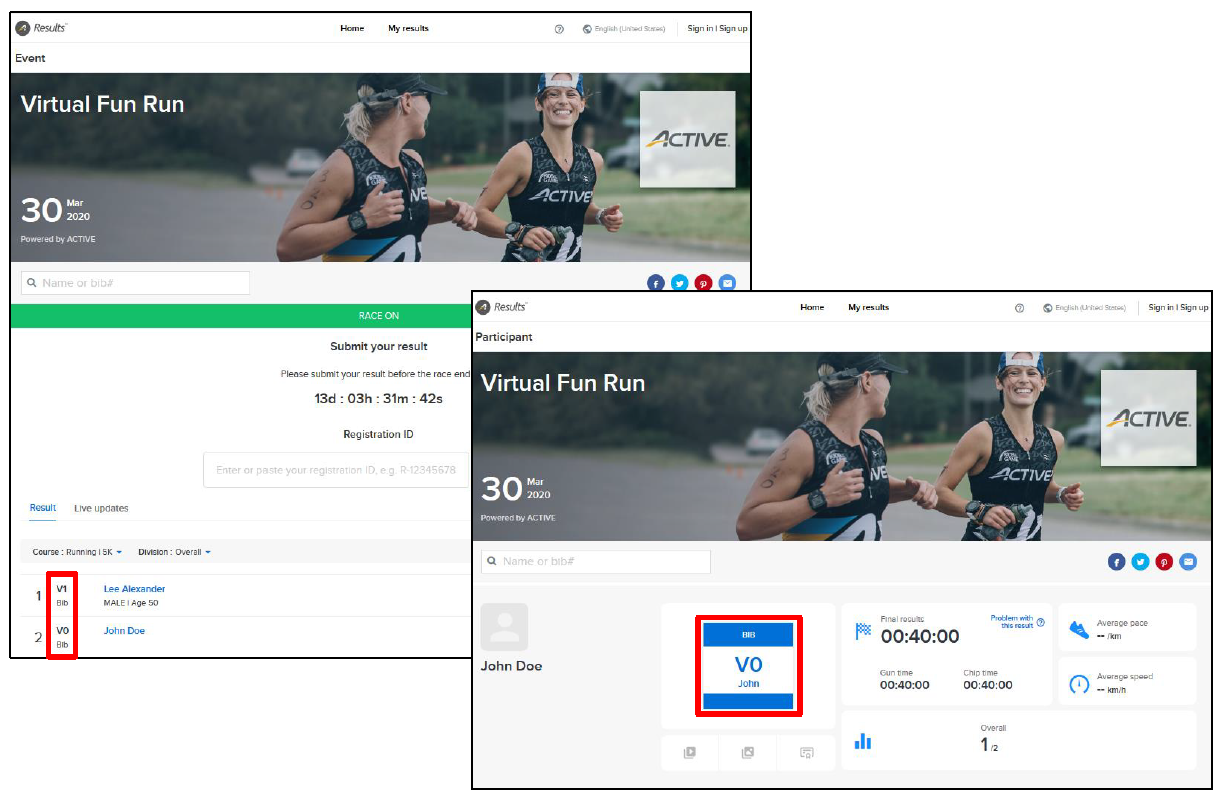 Was this article helpful? YES NO
Email
Us