Managing Widgets is for you to moved the custom widgets that you made.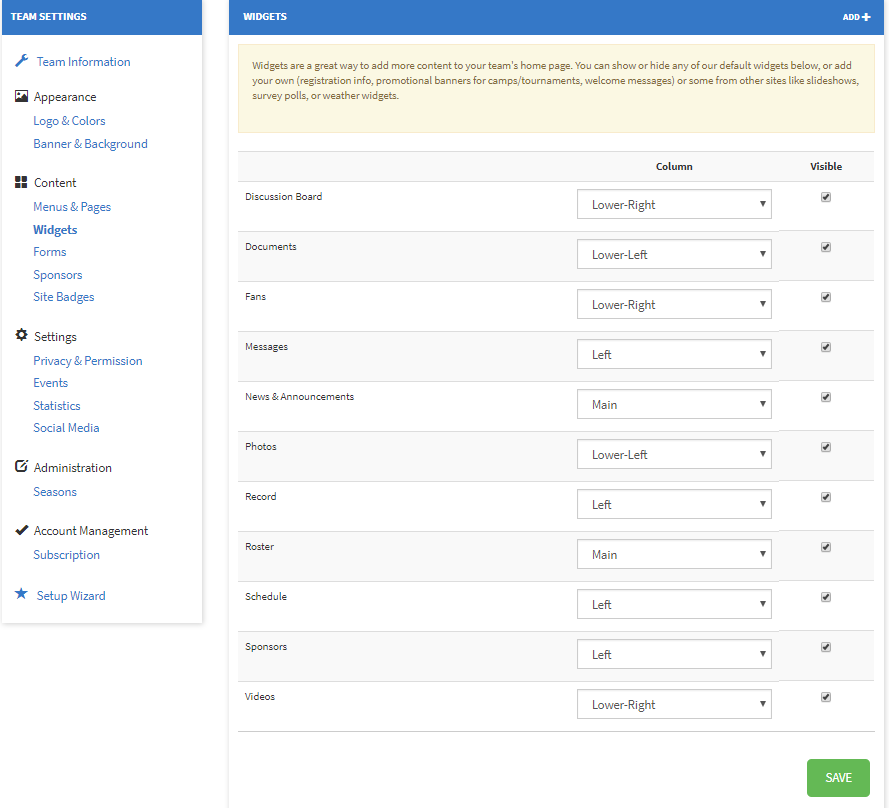 To move a widget, you must have administrative access to your TeamPages site and be logged in. Simply click and drag the widget to a new position on the page by grabbing it on the widget header bar (the blue bar in these images).  You will see a light blue highlight appear where the widget will drop. Each theme has it's own layout structure and so there are only certain areas where you will be able to place widgets.
Widgets can be turned on and off in your settings area under 'widgets'.  You can also create custom widgets to showcase content like contact information, registration buttons, social media links, or anything else you can think of!  Once created, you must turn on your widget to see it in action. 
You can also restrict your widgets to be viewable by your members only, administrators only, or to be open to the public.  Access these options in the privacy settings area.