Team Pages allows managing seasons for admin users.  You can access the Season Management Page by going to Admin settings > Seasons.

1. Click the 'add' button in the top right corner to create a new season.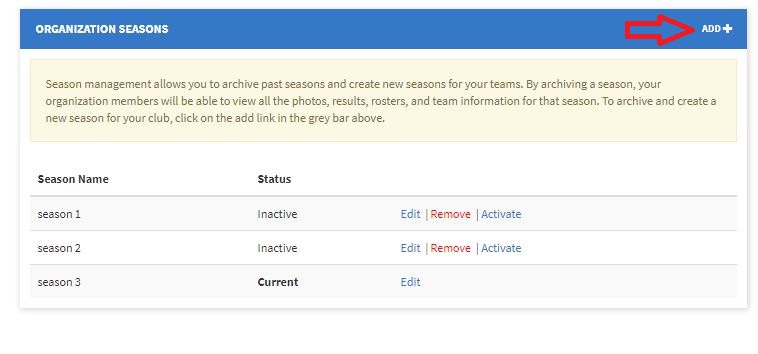 3. Fill out the form with the necessary information and click Save.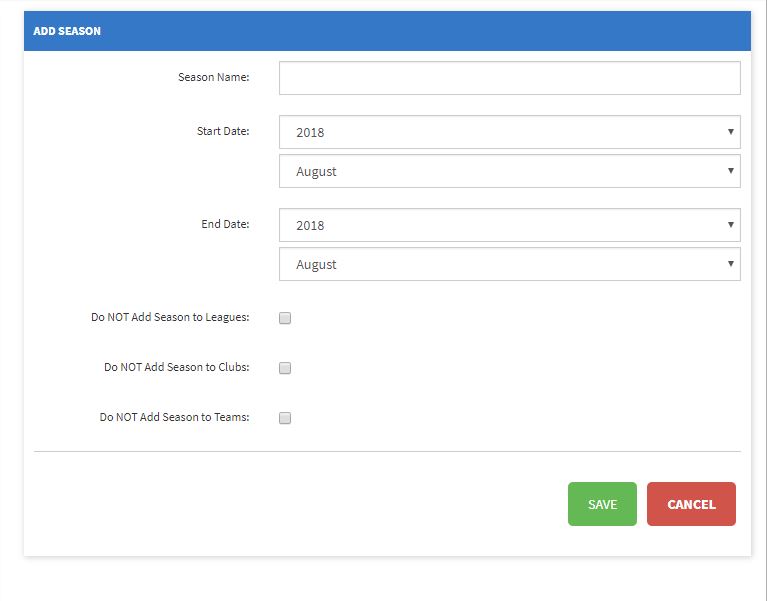 ***Your seasons will display on all of your website pages in the left column.  This widget is not optional and cannot be moved to a different location.  Users can click between seasons if needed using the dropdown menu.