The administrator can add new people as administrators and control how much of the club, league, division or team admin access they have available.
1. After logging in to your TeamPages website got to Settings

2. Click on Administrators 

3. Click Add

4. Fill up the Name, Email and Role.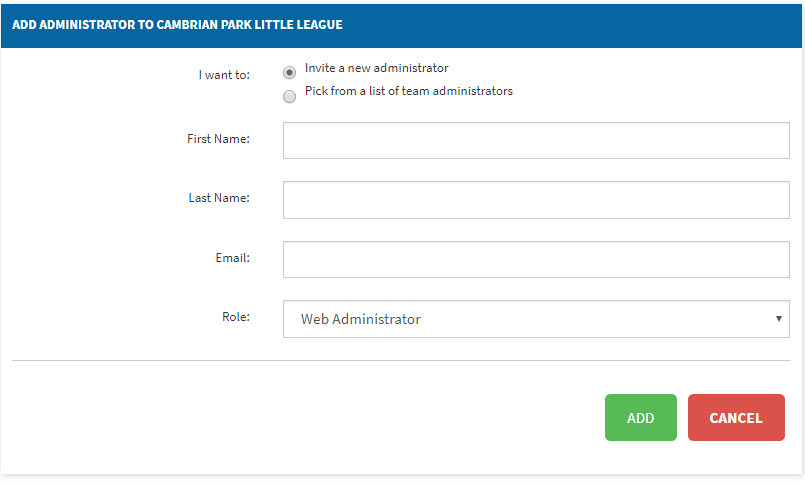 5. Click Add

6. The system will send an invite notification to the new admin. 
7. The new admin will just need to accept the invite on their own Teampage profile.