You can hide or delete a TeamPage that is no longer being used or has been accidentally created.

1. Go to your Admin Settings.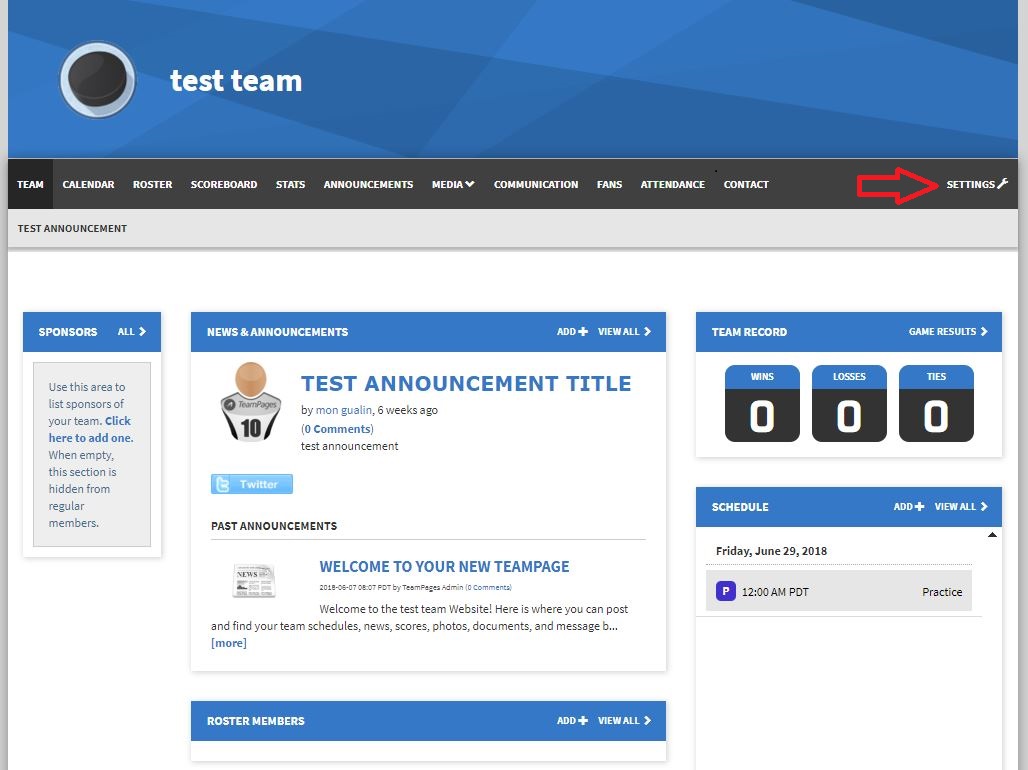 2. On the left side, under Account Management option, select Delete TeamPage.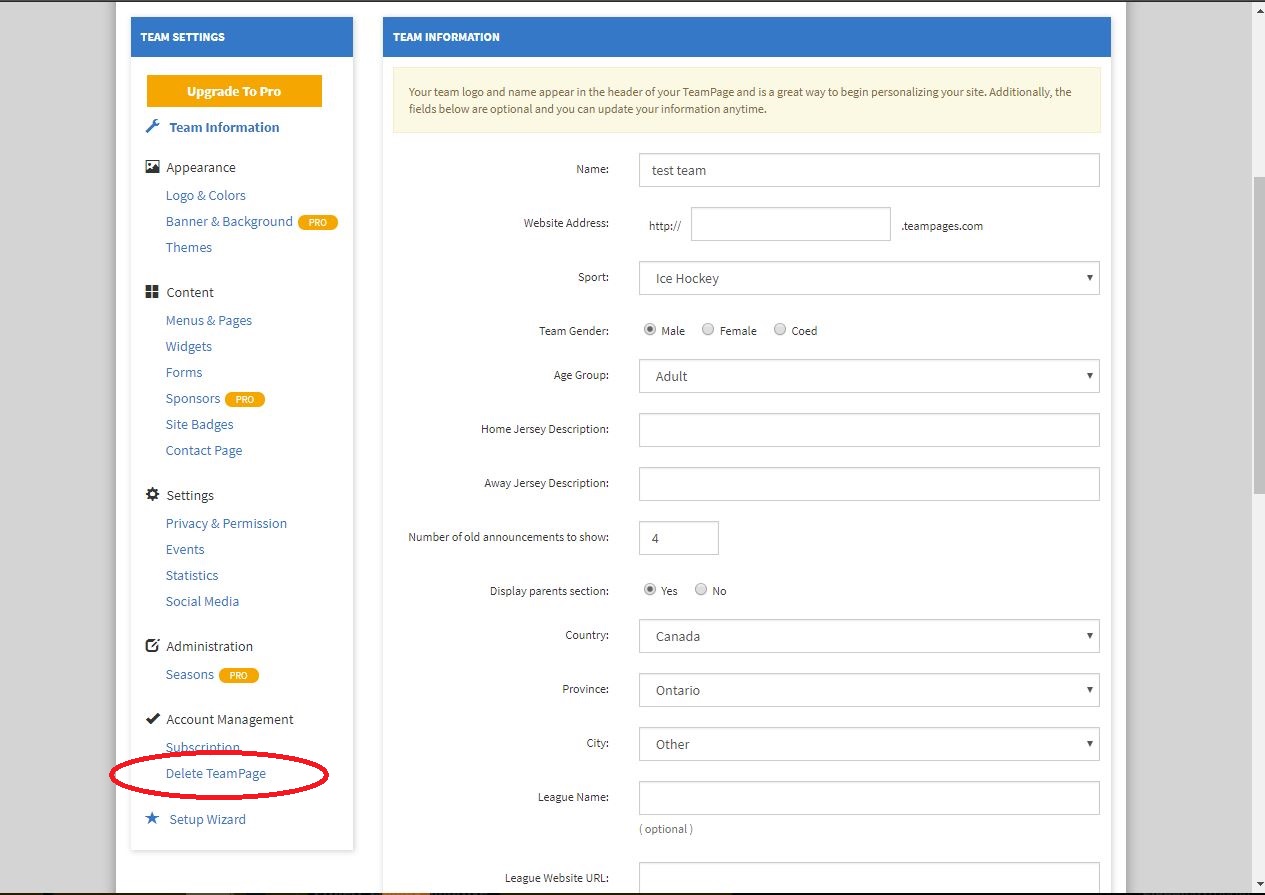 3. You'll be given 2 options > Archive Team and Delete Team. Select the appropriate function that you want to happen with your Team Page.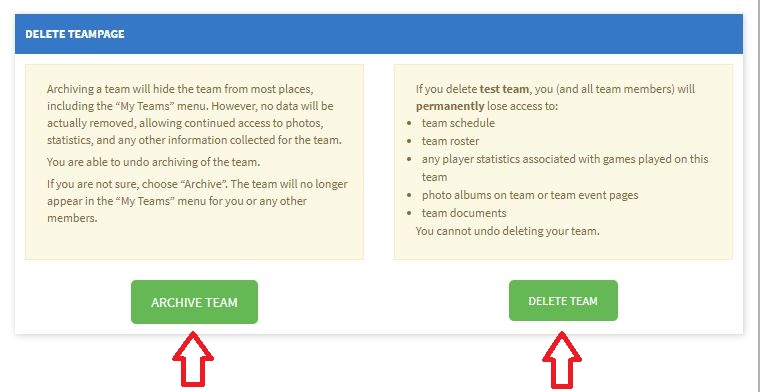 Deleting your TeamPages website will not delete your TeamPages profile or any of your member's profiles. If you would like to leave TeamPages, you can Deactivate Your Account in your personal settings area.