To create an announcement on your organization site, simply click ADD next to News and Announcements. 





When creating an announcement, you have the option to setup the view of your announcement, and to post it to your Leagues, Clubs, Divisions and Teams. Also, you can email everyone in your organization with this announcement, make sure to check the options below.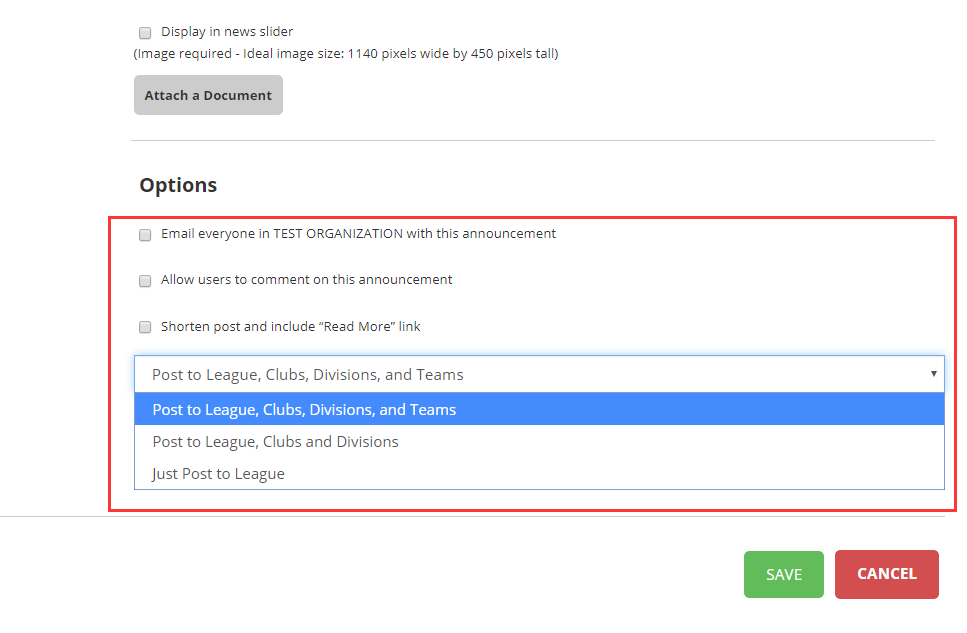 In addition, you can upload photo to display at the news slider by following Image Slider.