Custom banners and backgrounds are available to everyone except TeamPages Basic users. If you are using TeamPages Basic you will not have access to these features. 
In the settings area, you can upload a custom banner and background for your website.  Check out our gallery to see what we have designed for some of our clients.  We offer custom design for headers and backgrounds. Submit a request to our Support team if you are interested. 
 
Follow the instructions for uploading your banner and background image.  Both of these features have advanced settings as well.  Under the advanced settings for the banner, you can choose to use a transparent header and give it a custom height. You may want to do this so that your background image shows through at the top, and you include your logo and tagline at the top the background image.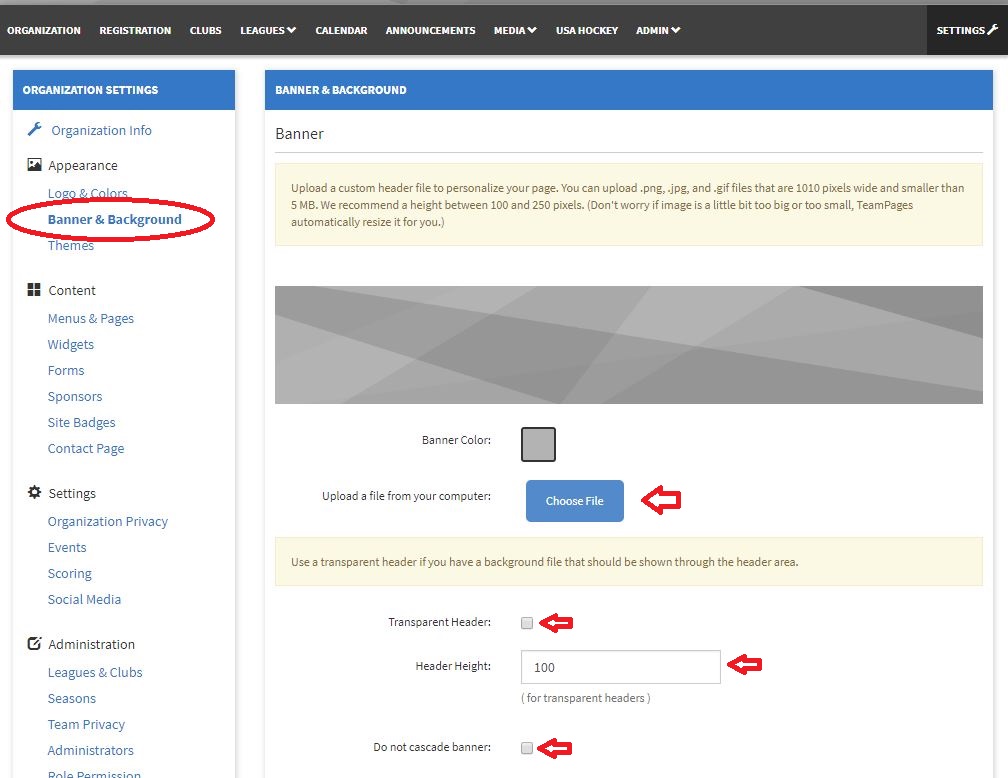 If you are managing something that has teams underneath it, you have the option to to not cascade the banner.  The means that the banner uploaded here will only show up on the org, club, or league site.  The team websites will not display this banner, and, instead, teams will be able to change the banner on their own.

The advanced settings for the background image provides a variety of options to play with.  Repeating your background vertically or horizontally is good if you are using a smaller background image or texture.  If you are using a large background image, you may want to position it at the center top rather than the default top left.