Upgrading to Pro has significant advantages:
Here are steps on how to upgrade your free/basic TeamPage to any of our Pro packages:
Make sure to double check the Profile Info under your personal TeamPages Settings. It is important that we should have the First Name and Last name Field filled up. Most of the time we usually have the name or the client or the name of the Team.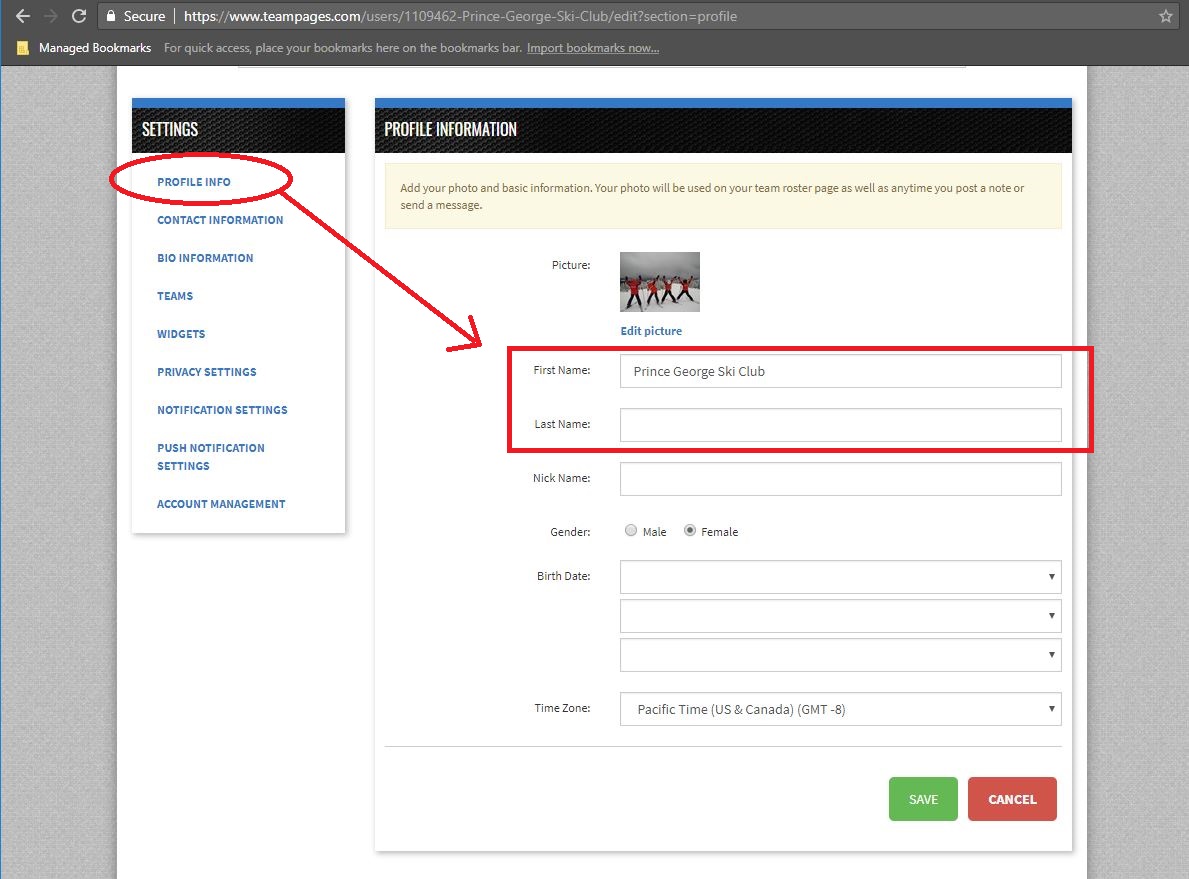 Note: If we happen to have the Team Name set on the First Name field, we do recommend to somehow split it and put a part of it on Last Name field (you can put the words 'Skii Club' or even just 'Club' as long as you have the Last Name Field covered
Once you have verified that your Profile Info has the First and Last Name section filled up, you can now click Teams at top right side to select your Team page. 

On your team page, click Settings at right side of the navigation bar, and you'll find the Upgrade option
Follow the secure check-out process.
Note:  We used to offer three packages at the team subscription level: Basic, Pro, and All-star. We are now only offering two packages, Basic (free) and Pro. Our Pro package includes all the features of the old All-star package.
Note: TeamPages does not send invoice for subscription renewal. You can upgrade or cancel your subscription at anytime. After it is renewed successfully, you can reach out to TeamPages support at TeamPagesSupport@ACTIVENetwork.com to get the payment receipt.