Upgrading to Allstar has significant advantages:
Remove TeamPages Branding (no TeamPages logos on your site)
Personal account manager.
1% fee for online payments.
Payment Plans the you can set up to your Forms. 
Unlimited Pro Teams.
Unlimited storage for Photos, Videos and documents.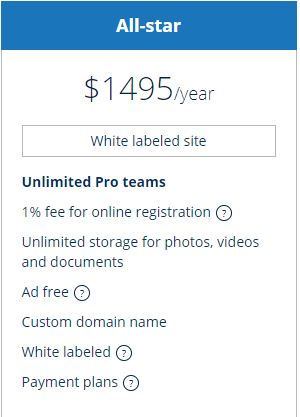 This upgrade is only available to clients who's currently subscribed to the TeamPages Pro for Clubs/ Leagues / Organization.  To upgrade to Allstar, please contact us at 1-800-500-7203 for your full service upgrade process.