Uploading a logo for your team, club, or league is a great way to identify yourself to people who visit your site. It is recommended that your logo file be at least 150px by 150px.
You can upload a logo for your site in the general settings area of your team page.
1. Log in to your Teampages website. 
2. Go to Settings
3. Go to Logo & Colors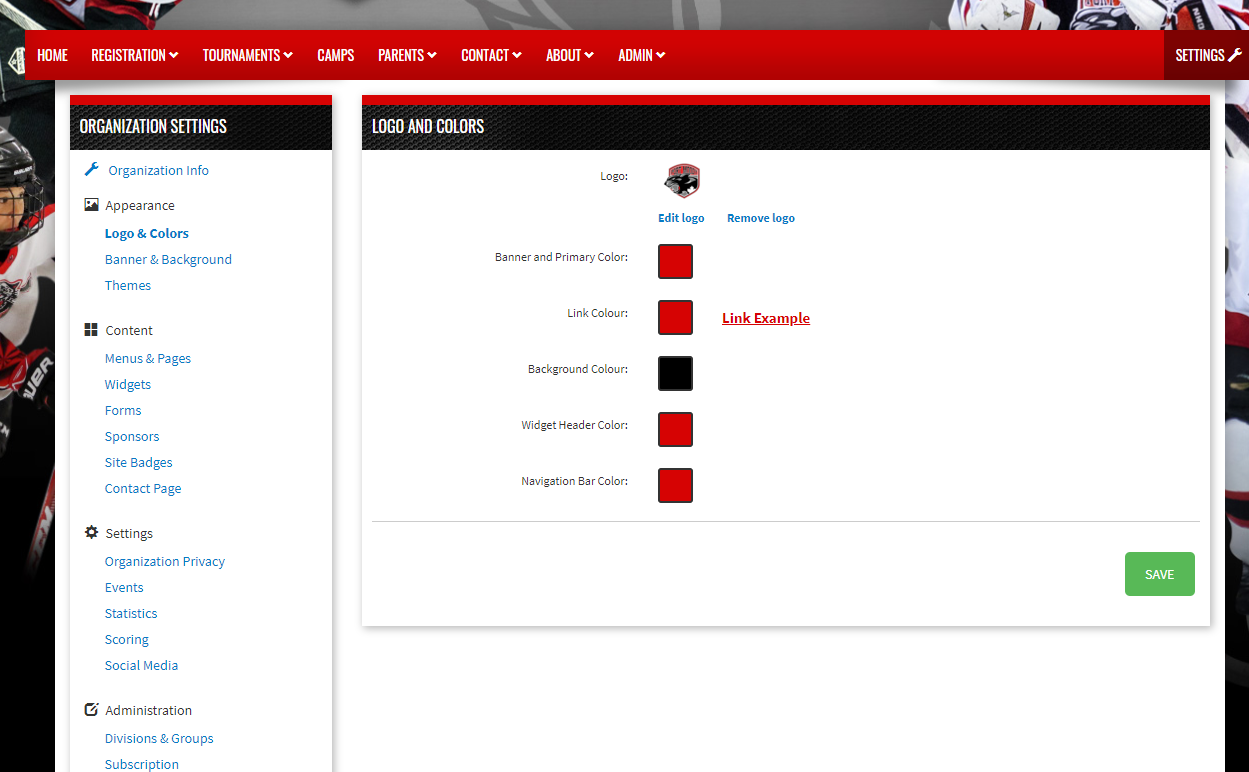 4. Click edit logo if you want to replace the existing one and remove if you do not want any logo. 
Note: If you remove the logo, It will show the logo of you sports that you supporting for your website.