At the moment, TeamPages requires that each member must have their own email address to create an account. We do understand though that not every child is going to have their own email account, so we've suggested that parents either create a new email account (Gmail, Yahoo, etc.) or use their own for email for their son or daughter's profile.
If you create multiple email addresses in order to sign up your children, make sure you forward all the emails to you main email address so you wont miss out on any team communication. 
If you have multiple children and only one email address, it is recommended that you list yourself under the parents section and have your children listed on the player roster without including an email address.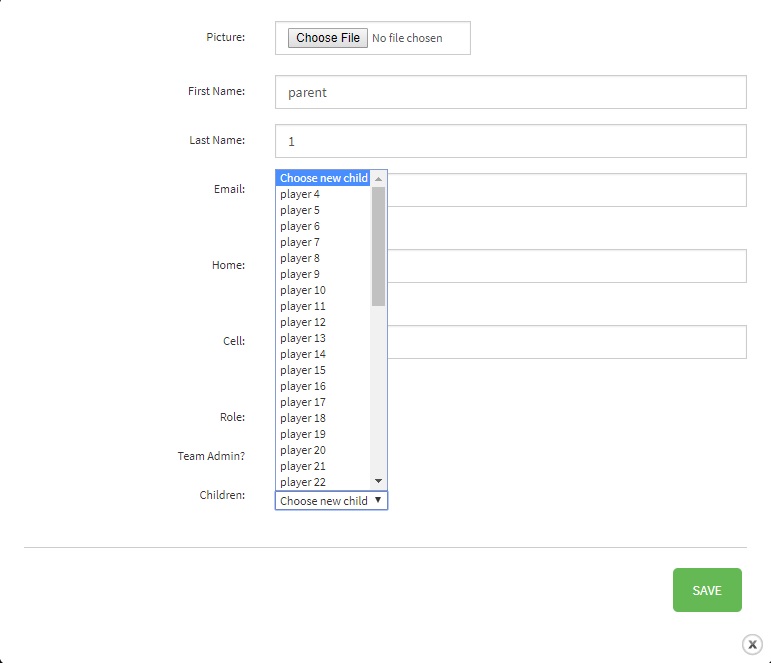 ***Normally upon membership request (from the Team/Club/Organization) this should've been already set by the Team Admin/Web Admin of the Organization website upon member registration but in cases that this might've overlooked, a parent can just simply get in touch with the administrators and inform them that they have multiple children on the team.