Buy Merchandise after Registration via MyEvents
Participant, below are instructions to add or purchase additional merchandise items to your existing registration via myevents.active.com.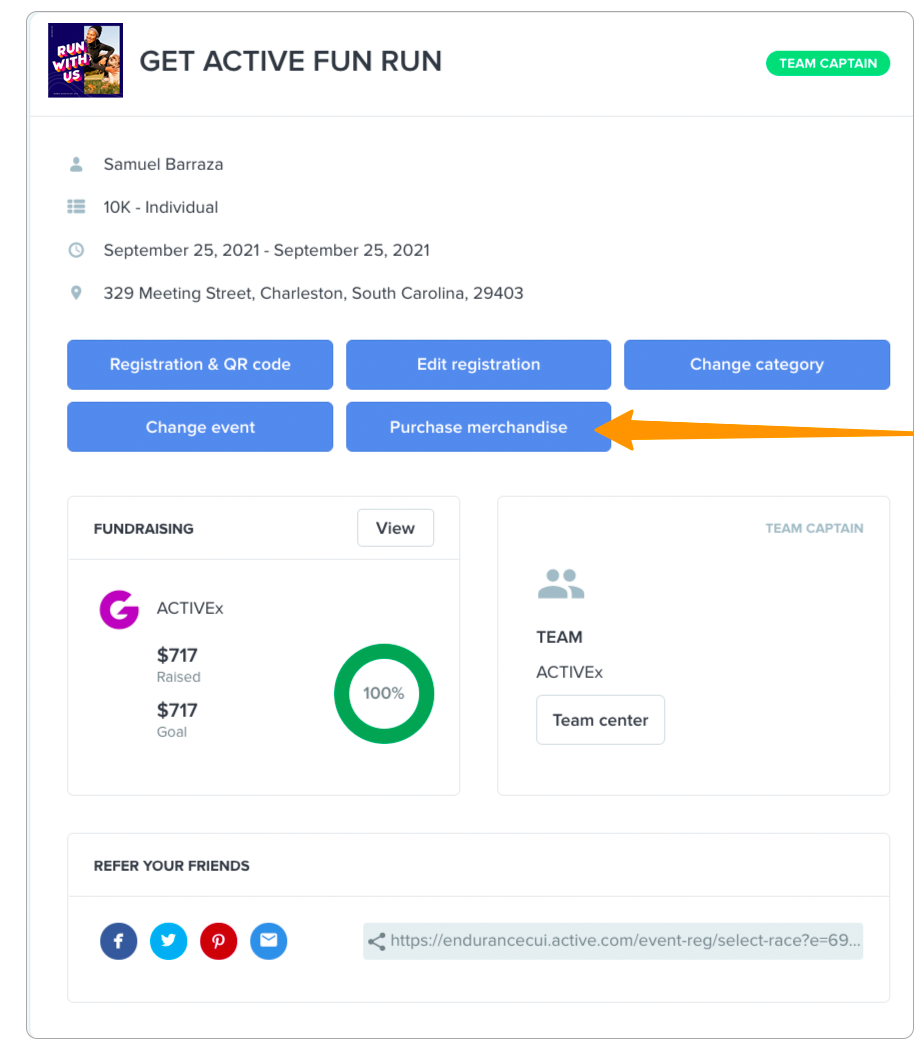 Visit myevents.active.com and login with the active.com account used to initially register
Locate your event registration
Click Purchase merchandise
Select the items you want to buy, then click Continue
Enter Payment information
Click Continue to Checkout
NOTES:
You will only be able to purchase merchandise after registering if this option has been enabled by the event organizer.
If you are an Adult registered by someone else, you will first need to Claim Registration in My Events
Minor registrations cannot purchase additional merchandise via MyEvents. Please contact the event organizer to purchase the items and have them added to your registration.