If you initiate a registration for an endurance/race event and then exit the process, you may receive up to three emails from ACTIVE.com stating that your registration is incomplete. These messages are setup by the organizers of the event in question - these reminders are configured to assist you with continuing the registration process if you dropped out by accident (or didn't realize your registration wasn't finished).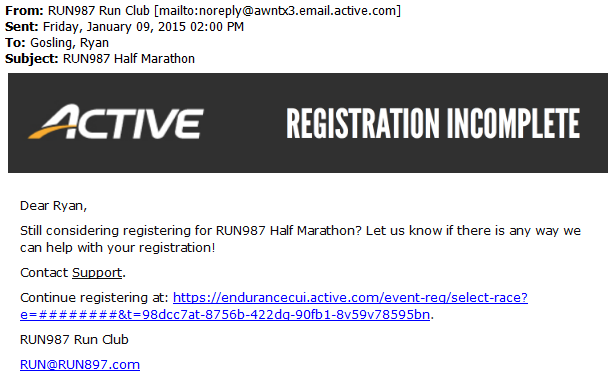 If you plan to continue registering, refer to the instructions below:
1. Open the email message within your email account
2. Click the Continue registering at link
3. Follow the prompts to complete the registration and checkout
Please simply disregard this email if:
a) You don't intend to register any more;
b) You have since completed a successful registration and received your confirmation email and receipt.