One of the most powerful tools in the platform is the
Content Builder.
It completely eliminates all the headaches of creating digital content for your bag by providing your sponsors a central place to learn, build, buy and submit content to your bag. Let's start with Inviting your Sponsors!
Inviting your Sponsors
When you include Virtual Event Bags as part of your sponsorship package, you should communicate early in your sales process that this is a component available to them so that they can plan their activation strategy.
The time to invite sponsors to build their placements is 30-45 days prior to the event. Because the process takes only a few minutes, this will provide plenty of time to have them submit content prior to your deadline.
Don't be surprised if your sponsors need a reminder to submit after your first notification. Everyone everywhere is extremely busy and a gentle reminder is often all it takes for sponsors to take action.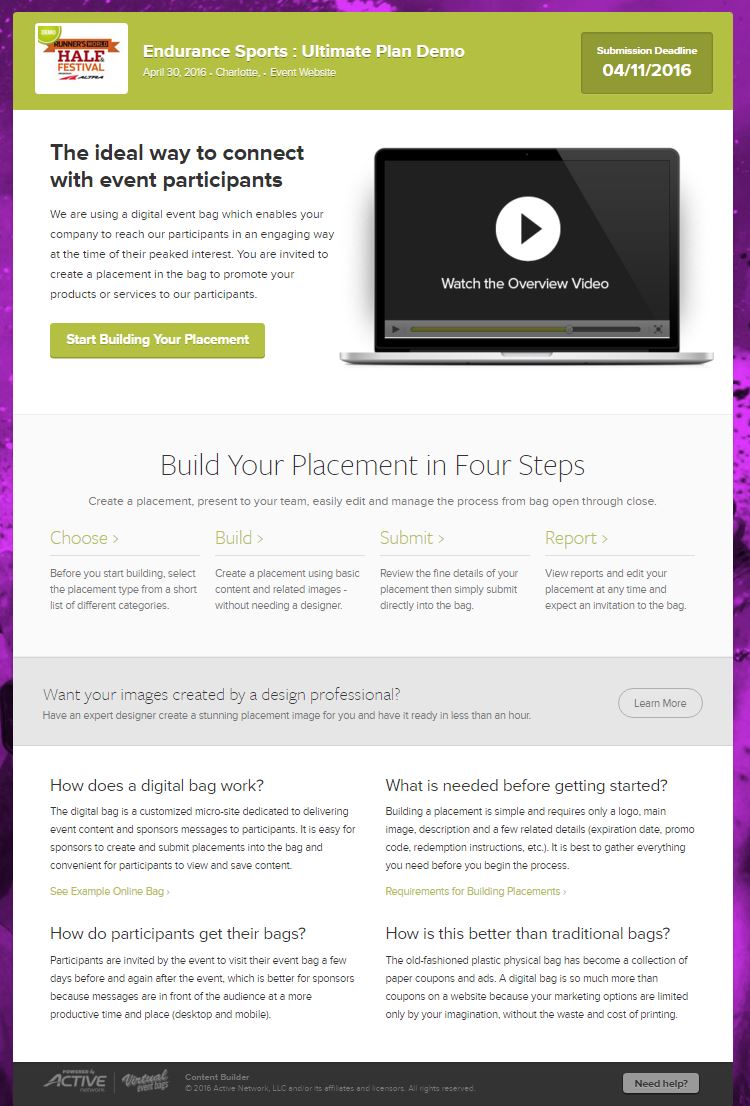 Within the
Content Builder
, you have the option to charge a fee for content submitted. You can easily bypass the fee for sponsors whom you wish not to charge by providing them a special code. The beauty of this feature is that it eliminates the need for you to send an invoice and chase payment, because content is purchased via credit card before it can be submitted. We then remit to you the net proceeds every two weeks!