To enable this waitlist automation, please visit Contact Us to reach support team.

After the waitlist automation is enabled, please check steps below:
Click Setup under the season
Click Waitlist Automation under Settings menu
Complete Customize invitation rules to configure the following parameters:

Invitation validity 
Waitlist automation end time
Session applicability

(Optional) Customize the invitation header, click Customize header
       5.  Click Save and continue
Note:
For information about manage waitlist registration ranking, please visit Waitlist Ranking Logic
Note: The waitlist invitation email's sender name is synchronized from your agency's URL key.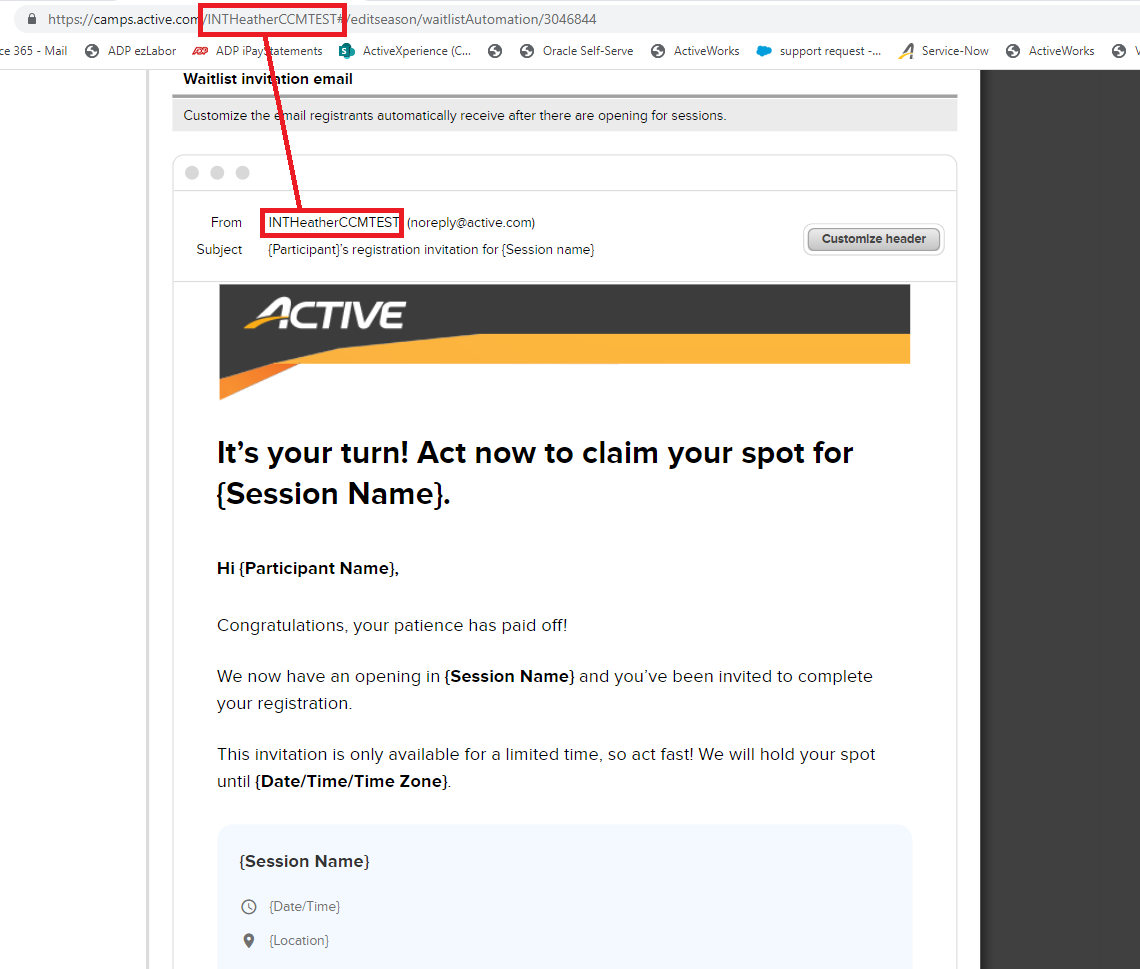 ​​​​​​

​​​​​​​