Below is some basic information about our Group Packet Pick-up feature, release in April 2016.
The group packet pick up feature is located on Step 2 Restrictions and Settings in your event set up.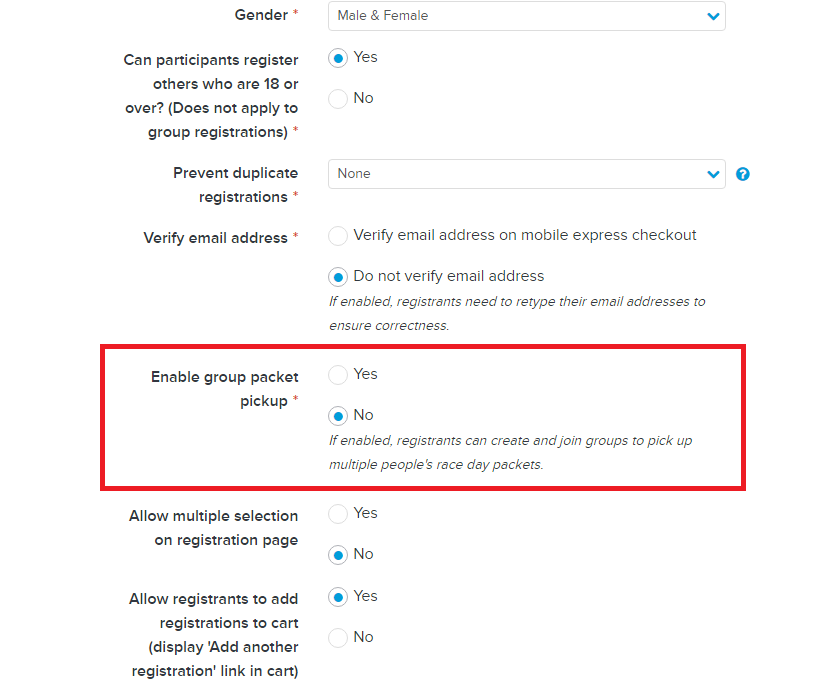 By enabling this function, you are allowing registrants to join a group for packet pick up. Being part of a group allows its members to pick up packets for multiple people within that group
To set up this feature:
After enabling the feature on step 2 of event set up, a Family and Friends Packet pick -up section will be added to the registration form, just above the waivers and agreements section.
Upon selecting to create a group the registrant will be prompted to create a group name, and entry code. There will also be an invitation link, this link, along with other packet pick up group information will be provided on the confirmation email received after registration is complete.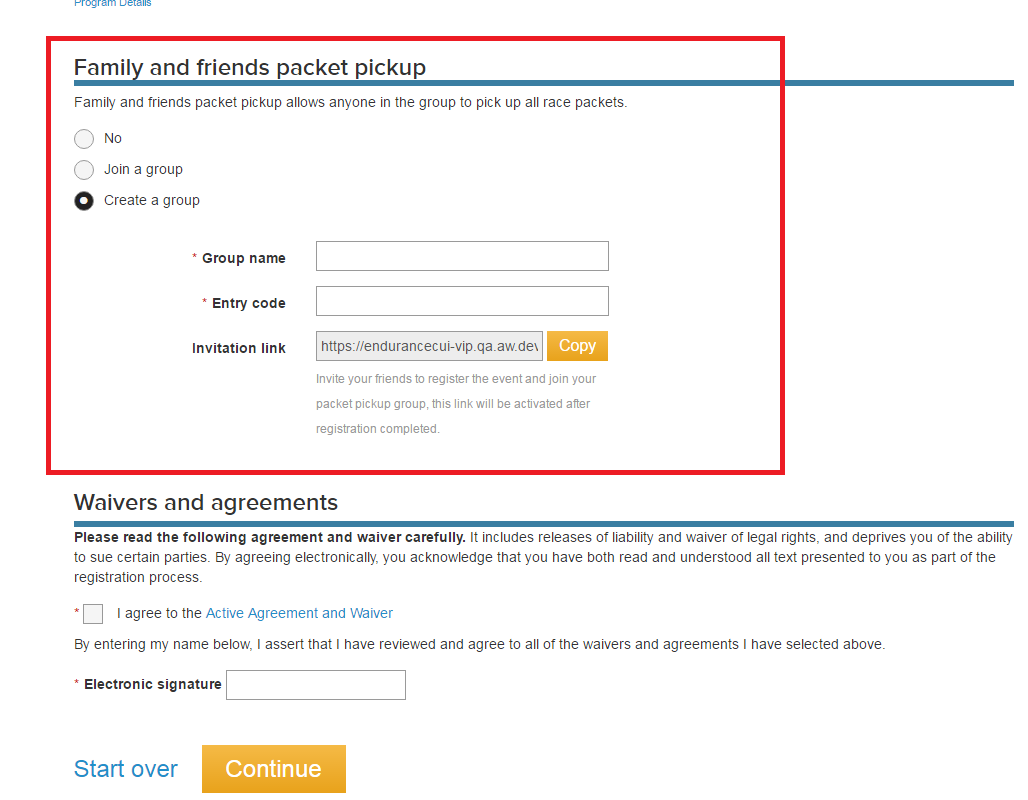 Click here to learn how to Allow Participants to Create or Join a Packet Pickup Group After Registration