To email past and current participants that fit within a specific category, you must first create a custom segment. Click this link to get information on how to Upgrading Your ACTIVEWorks Endurance features. 

To create a custom segment, follow the steps below, after Log in to ACTIVEWorks Endurance with Existing ACTIVE Passport Account:
Click PEOPLE
Click Add condition 

Select Search criteria

Click Search
Click Save as custom segment

Input Custom Segment Name

Click Save
Go to the custom segment tab to later access this custom segment.
Note: If you need to email the registrants in the Custom Segment, please Send an Email to a Custom Segment.
Note: Step 2 can be repeated to add multiple conditions while creating a custom segment. 
(For example, find the registrants of a target event from a specific country)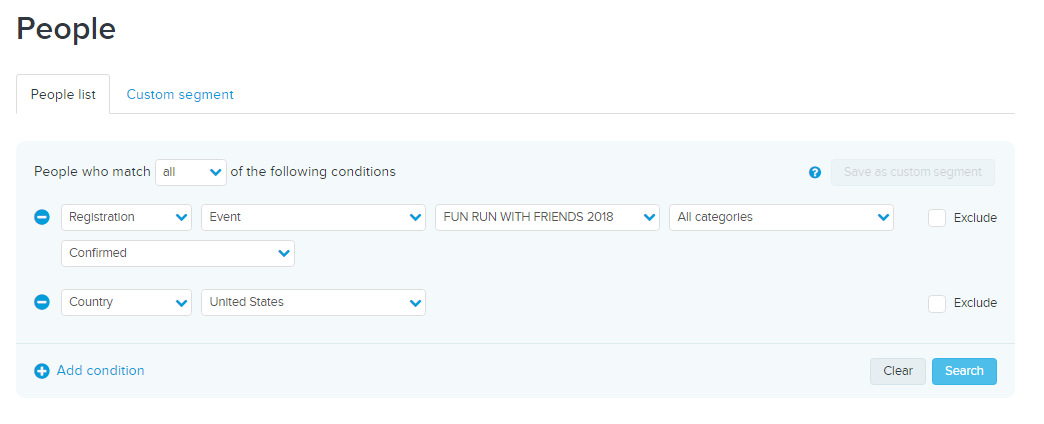 To download custom segment, there are 2 locations in which you can download a custom segment into a CSV file:
The People list tab:
You will find your entire database of all participants who have registered for your events. Filter and  search for your required subset of customers, and then click the Download custom segment button: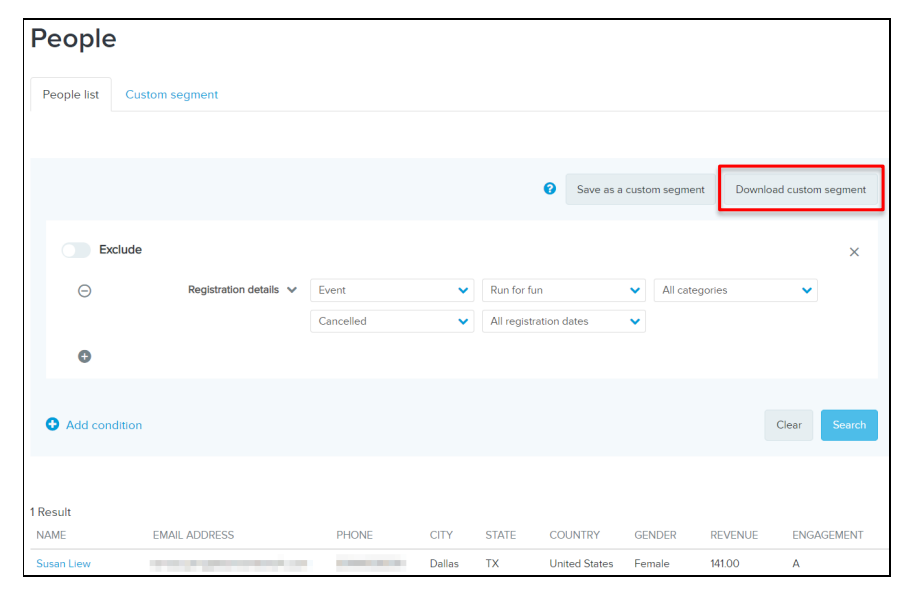 You can then either:
Download only
Download and save as new custom segment (a unique segment name is required)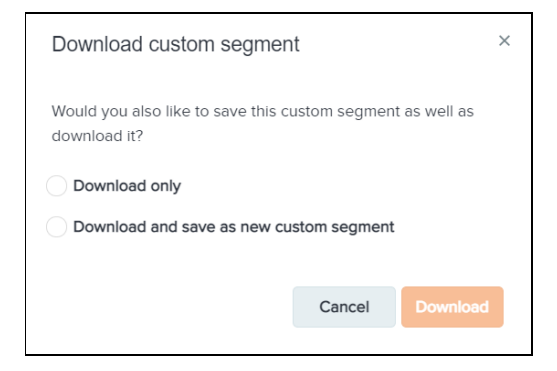 2. The Custom segment tab:
Your most recent custom segment is saved at the top of the Custom segment tab
Download a custom segment as a CSV file by hovering the cursor over the required custom segment  and then clicking the download icon   
If you want to review the people in the custom segment before downloading, then simply click the custom segment name: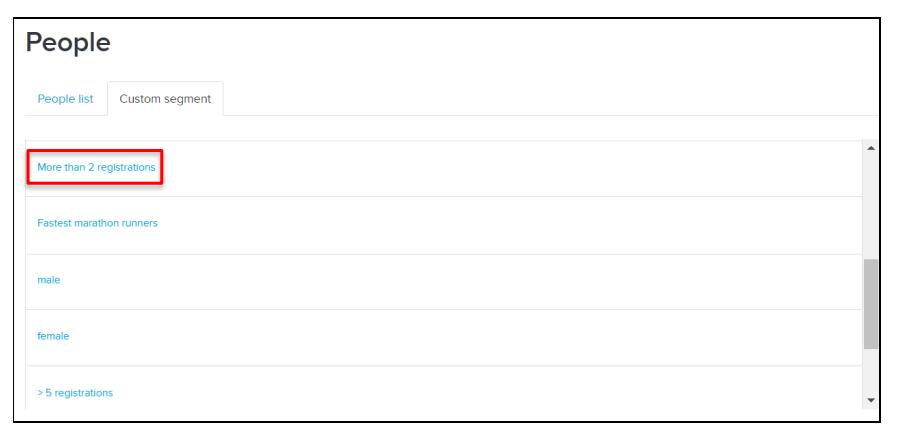 This will navigate you back to the
People list
tab with the filters for that dataset pre-configured and the corresponding people list displayed. After reviewing the segment's people list, click the  
Download custom segment
button: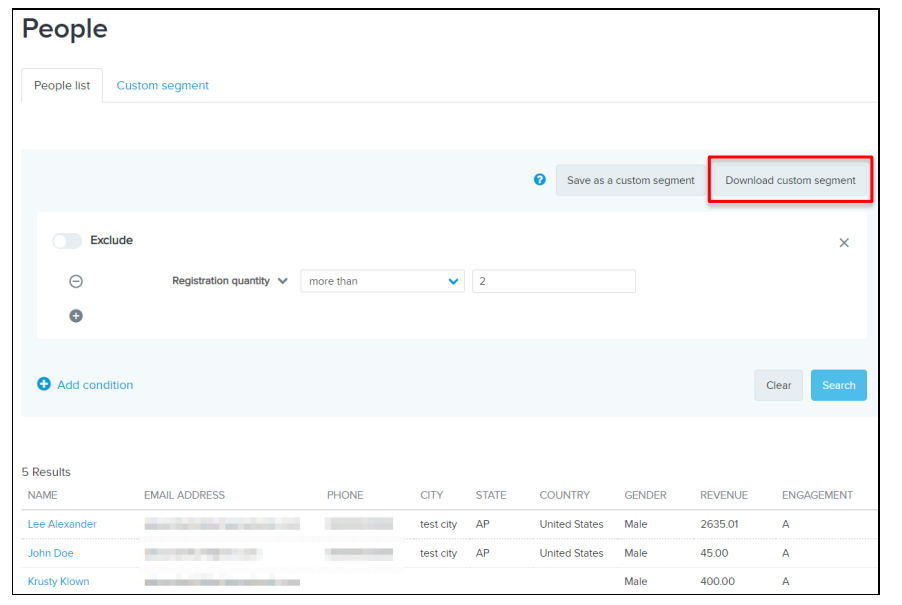 As you are reviewing a pre-saved custom segment, you can then either:
Download only
Download and update custom segment "<custom segment name>"
Download and save as new custom segment (a unique segment name is required)