Registration categories can be created as main registration types or distance types depending on your event.
Below are instructions to Add or Edit Registration Categories for your event. 
click event name from HOME tab
Click Setup tab
Click Registration categories
Click Edit next to an existing category name or Click Add a category to create a new one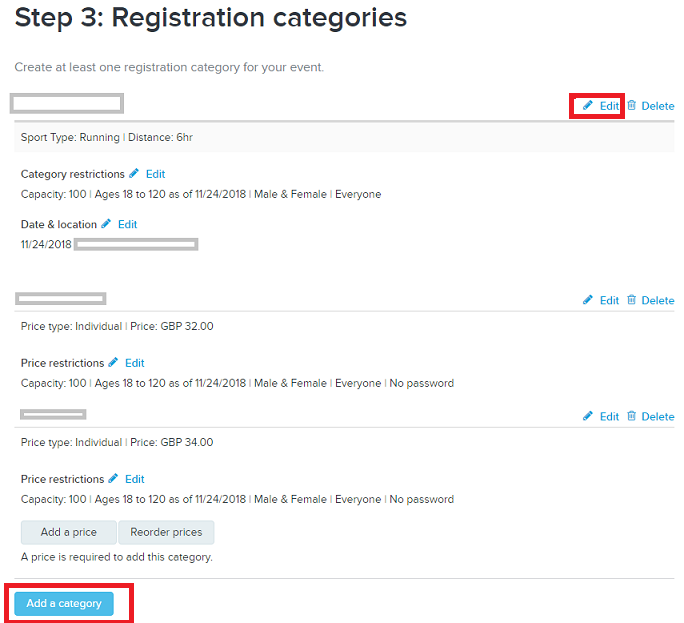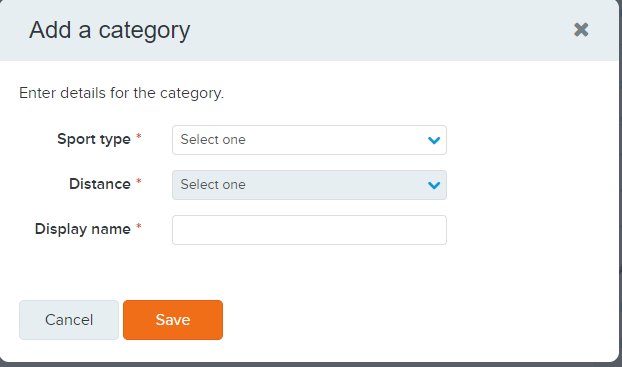 Select Sport Type such as Adventure, Duathlon, Running, Triathlon, Walking
Select Distance ​

Example: the options vary based on the Sport Type selected: 5K, 5k run/30k bike/5k run, 10 Mile, 12 Hour, Half Century, Olympic
Note: If your event type is not included in the dropdown menu, select any one to bypass system requirement but ensure manually enter correct name as Display name

Type in Display Name
Click Save to return to Registration categories screen
Once you have added a Registration category, you will be required to add Price Type(s) within that Registration category.
Proceed to Add or Edit a Price Type in Registration Categories 

Note: At least one Price Type needs to be created within a Registration Category.