Deactivating your account will mean that you will not be using TeamPages because it will remove your account from the system. If you wanted to deactivate, you can follow this steps: 
From your Profile Page, Click Settings.
Go to Account Management. 
Click on Deactivate Account.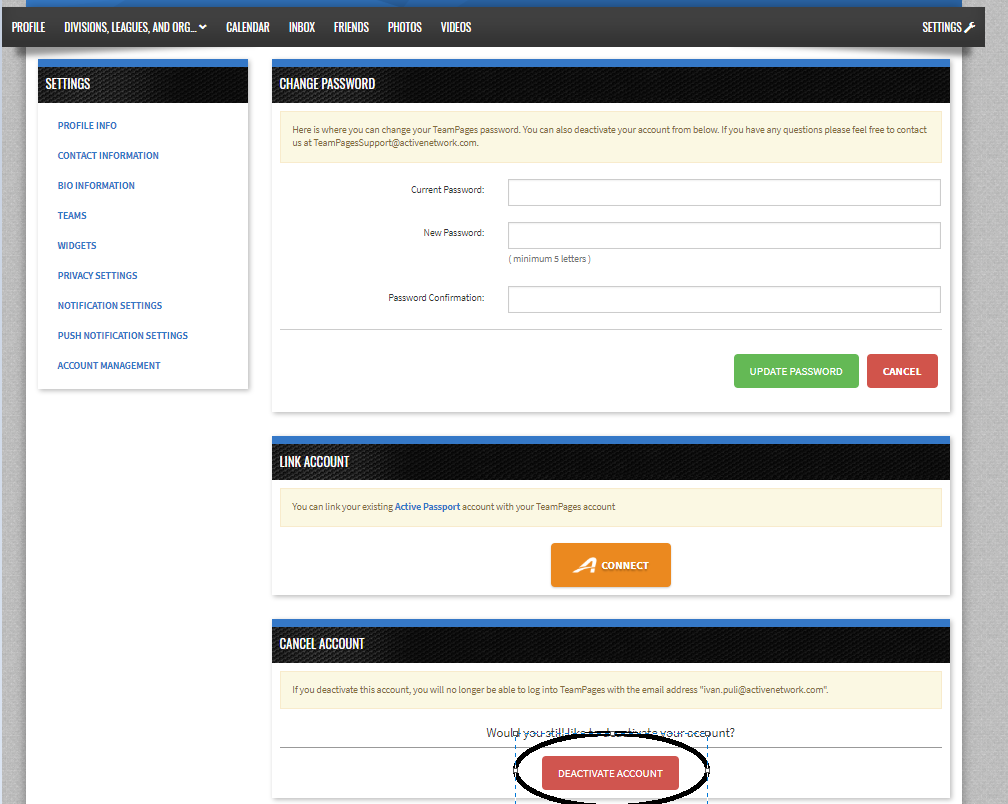 Note: If you were a part of a Team, make sure to Opt Out from email notifications first so you will not receive emails from the Organization. You can follow one of the articles on Opting Out to Email Notifications.