Once customer cannot login to their online account confirm the following.
Customer is logging in via the correct online account link. 
Confirm customer's Username

Note: Username should match email address in customer's account under Online Account Email Address

Confirm Online Account Email Address Status
                 Note: Status should display Active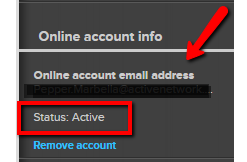 Note: If customer gets error message  "This person is not associated with an online account," Status will display "Invited," this means the invitation has been sent but not accepted or opened. Invite can be canceled and re-sent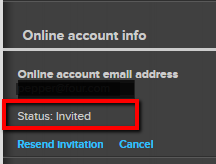 4. Please try to resend invitation first, If customer continues to have issues, contact Support.